Rose Elena Reyes Colon, CDP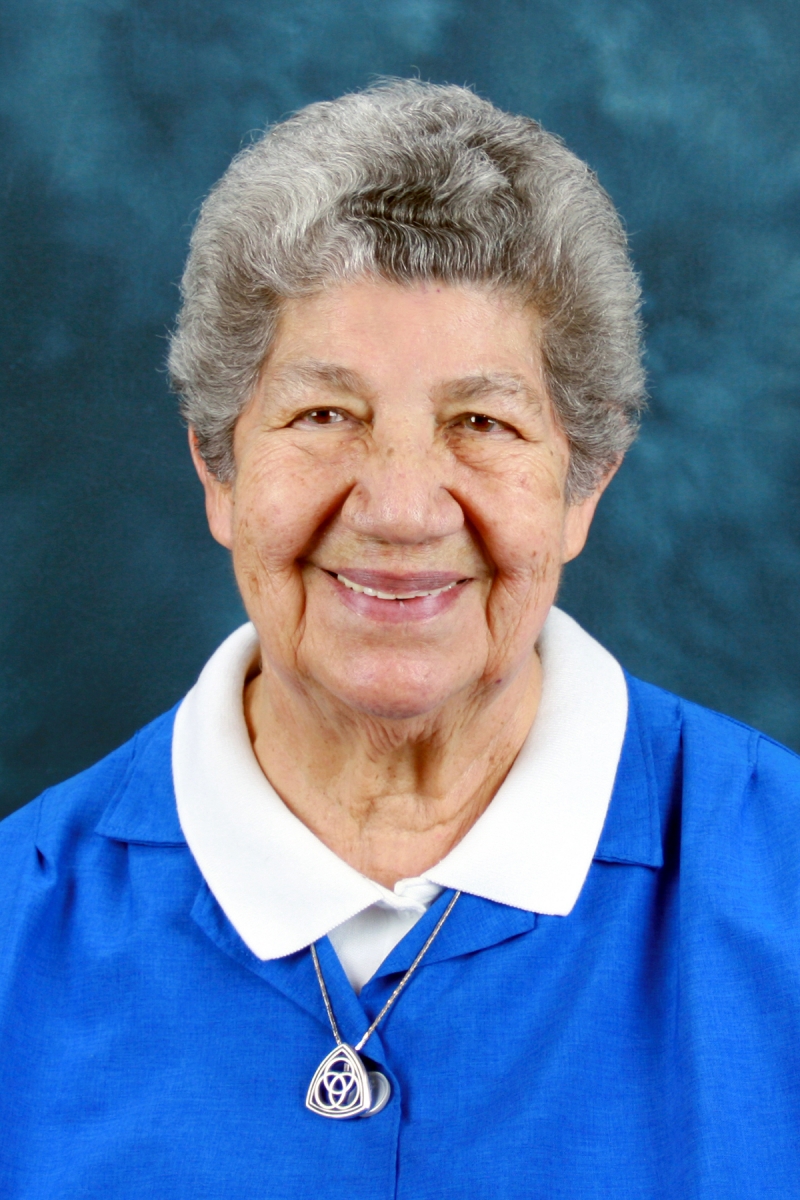 Sister Rose Elena Reyes Colón entered religious life from Sacred Heart of Jesus parish in Puerto Rico. She was inspired through a vocational retreat at San Miguel parish in Utuado, Puerto Rico. She said, "I have a few personal stories that confirm to me that Jesus called me to be His beloved forever... In a flooded river, the Father Almighty embraced me and saved me from drowning. ... At a charismatic retreat in 1969, I was baptized in the gifts of tongues and healing. ... While preaching during a retreat, I felt that it was not me preaching but someone with a really strong energy. God used me to teach His people. ... Blessed be God forever." 
For more than 13 years, Sister Rose Elena was a faithful volunteer in pastoral ministry at Sacred Heart of Jesus. Prior to that, she was a teacher at Sacred Heart Colegio in San Felipe, Arecibo (1962–68); Colegio San Miguel, Parroquia, San Miguel, Utuado (1970–74); and Colegio San Felipe, Arecibo (1979–94). Sister Rose Elena is currently in prayer and general service ministry. She says, "In my life of prayer, I unite myself with God, and whatever I do is done with care, with love, for this is God's will for me." She feels that by her example, her work and her prayers, she lives her Community's charism as a Provident woman, united with the Spirit of Jesus who directs her to promote peace, joy, and love. She says, "By my life, I try to bring souls to Jesus."
Self-described as faithful, prayerful and kind, Sister Rose Elena enjoys reading, music and sightseeing.
CLICK HERE to make a gift in honor of Sister Rose Elena's 60th Jubilee.