Rose Michele Sieber, CDP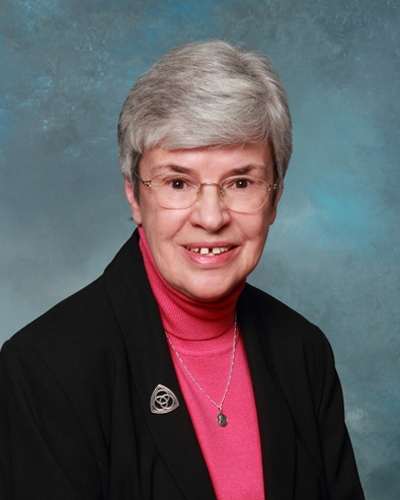 Sister Rose Michele Sieber entered religious life from St. Alphonsus parish in Wheeling, WV. Her vocation to religious life was most influenced by the late Sisters Johanna, Eustachia and Perpetua, all Sisters of Divine Providence.
Sister Rose Michele spent more than 40 years in ministry in the Dioceses of Altoona, Detroit, Columbus, Wheeling/Charleston and Chicago. Her teaching ministry included Our Lady Queen of Peace in Harper Woods, MI (1965–72; 84–88), St. Joseph School in Dover, OH (1972–79) and St. Anthony School in Charleston, WV (1997–99). She was co-director at Kearns Spirituality Center in Allison Park, PA (1999–02); a substitute teacher at St. Sebastian School in Pittsburgh (2003–05); a religion teacher at Marymount International School in Rome, Italy (2006–07); and served in campus ministry at La Roche University in Pittsburgh (2007-20). In 2020, Sister Rose Michele was named the La Roche University Woman of Providence. She is now retired and serves in prayer ministry.
Her ministries helped her to broaden her understanding of cultures and the influence those cultures had on the local church. It gave her an appreciation of what is possible liturgically while working within the proper guidelines. While ministering in those areas, she taught and studied with people of different races and religions. She recalls, "What a wonderful way to meet God's people and realize that God's creativity provides us with a magnificent mosaic of people called church."
Self-described as artistic, Sister Rose Michele enjoys sports, reading and current affairs.
CLICK HERE to make a gift in honor of Sister Rose Michele's 70th Jubilee.