Calendar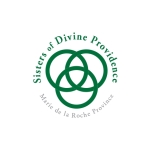 Mass
Mother of Divine Providence Chapel, Providence Heights
Open to the public.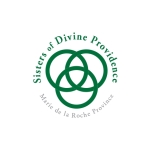 Mass
Mother of Divine Providence Chapel, Providence Heights
Open to the public.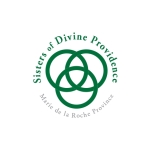 Mass
Mother of Divine Providence Chapel, Providence Heights
Open to the public.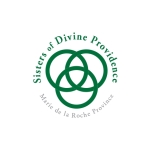 Mass
Mother of Divine Providence Chapel, Providence Heights
Open to the public.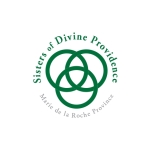 Mass
Mother of Divine Providence Chapel, Providence Heights
Open to the public.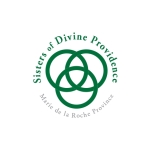 Memorial Mass
Remembering our deceased Sisters & Associates (brunch to follow)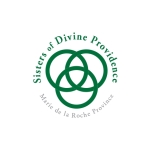 Advent Prayer at Providence Center, St. Louis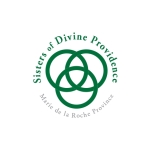 Providence Center Staff Christmas Party, St. Louis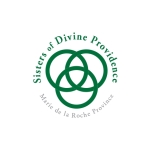 Memorial Mass for Sister Anita Green in St. Louis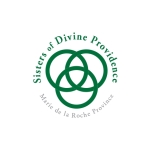 Annual Lenten Breakfast
Join us on Tuesday, February 17, 7–9 a.m., at Kearns Spirituality Center, 9000 Babcock Boulevard, Allison Park.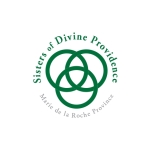 Providence Connections - Annual Backyard Barbecue
This year's even is being held at PNC Park.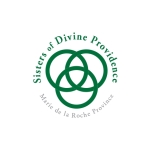 International Day of Prayer for Human Trafficking
The first International Day of Prayer and Awareness against Human Trafficking is scheduled for February 8, the Feast Day of St. Josephine Bakhita.  St. Bakhita was kidnapped as a child and sold into slavery in Sudan. After gaining her freedom, she became a religious sister and dedicated her life to sharing her testament of deliverance from slavery and comforting those who suffer.
On February 8, you can help raise awareness and act to end the violence and injustice that affect victims of modern-day slavery. A flyer, sample prayer intentions, and the "Become the SHEPHERD" toolkit from USCCB's Migration and Refugee Services, are available here.
You will find additional resources from UISG on the LCWR website including an explanation of this effort as well as four documents: a letter from the Congregation for Institutes of Consecrated Life and Societies of Apostolic Life (CICLSAL) about the day, a prayer service, a daily prayer, and the agenda for the commemoration of this day in Rome.
You might also want to visit the new website of U.S. Catholic Sisters against Human Trafficking at where you'll find additional information and resources.
Approximately 21 million people are enslaved throughout the world. Join us by making a personal commitment. Sign the pledge to take action.
Resolve to fight human trafficking!
1. Learn about trafficking.
2. Educate your community.
3. Become a Responsible Consumer.
4. Volunteer.
5. Advocate-Engage your elected officials.
6. Report trafficking to the National Human Trafficking Hotline at 1-888-373-7888 or text HELP or INFO to BeFree (233733).
7. Pray. Attend a special noon Mass at the National Basilica in Washington, DC or host your own Prayer Vigil.
Please share this information with your members, associates, coworkers, and networks so that joined in solidarity worldwide we can make a difference and engage on social media. Post to Facebook at https://www.facebook.com/lcwr.org and www.facebook.com/SistersAgainstTrafficking and Tweet using #HumanTrafficking and #SlavesNoMore.
If you are able to plan something, please let us know at [email protected].
Blessings!
National Office
Leadership Conference of Women Religious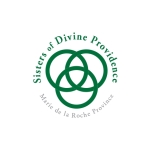 World Day for Consecrated Life
Documentary Viewing - Women and Spirit: Catholic Sisters in America
First Session: 10:00 a.m. to 12:30 p.m.
Second Session: 2:00 to 4:00 p.m.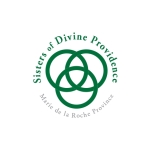 Sisters' Family Picnic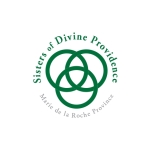 Breakfast with the Inn Crowd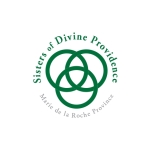 Diocesan Jubilarian Celebration
In this Year of Consecrated Life, the Bishop has agreed on celebrating the jubilee for religious together with a celebration for the World Day of Consecrated Life in the Cathedral.
This will be followed by a jubilee luncheon in the Cathedral for the Jubilarians, their drivers and all religious men and women in attendance.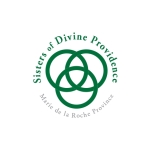 Kingston Jubilee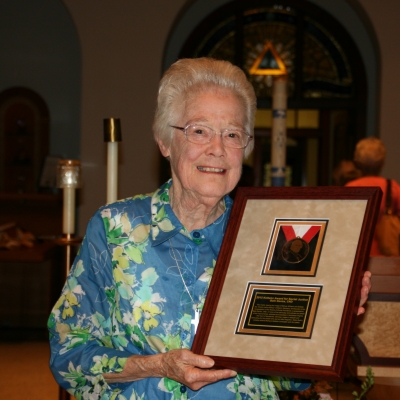 2015 Ketteler Award for Social Justice
The Sisters of Divine Providence presented the Ketteler Award for Social Justice to Beth Davies, CND. In 1998, the Sisters of Divine Providence instituted the Ketteler Award to honor individuals who demonstrate a strong commitment to social justice. The award, named for Wilhelm Emmanuel von Ketteler, Bishop of Mainz, Germany, and founder of the Congregation, is presented annually.
Sister Beth Davies has served as an advocate and activist on behalf of the impoverished, addicted and exploited in the heart of Appalachia—a region left in despair by the coal industry. A member of the Congregation of Notre Dame, she has worked in close collaboration with the people of Southwest Virginia for more than 40 years, building effective substance abuse and addiction programs; fighting the intrusion of maximum security prisons; working for environmental protection; and developing a network of medical clinics.
Sister Beth was first drawn to the region by the poverty she witnessed during a visit in the summer of 1971. The region's residents were receiving little return or reward from the coal industry and left with heavy environmental and social fallout. After spending a career as a teacher and administrator in New York and Connecticut, she made the move to Appalachia in 1972 to join the region's struggle. She said she learned early on that "whatever gifts I bring are useful only in collaboration with those that are already here, because we can only be effective when the whole community is working together."
In those first few years, Sister Beth helped to build a community center where people could meet and share their experiences; she was part of the Catholic Committee on Appalachia, which conducted "listening sessions" in towns across the Appalachian region and served as a guide for the 1975 Appalachian Bishops' Pastoral Letter, This Land Is Home to Me, which called for a meaningful response by people of faith to the exploitation of people and mineral resources in Appalachia; she was an active member of the Virginia Citizens for Better Reclamation—an organization instrumental in bringing to passage the Surface Mining Control and Reclamation Act of 1977, which is a federal law that regulates the environmental effect of coal mining in the United States; and she was an integral part of establishing the St. Charles Community Health Clinic—a permanent local clinic for the medically underserved area, which over the years grew into a network of clinics for low-income families.
In the 1980s, Central Appalachia was reeling from the loss of mining jobs to technology. Coal operators, desperate to keep their land profitable, began trying to turn mining operations into landfills to accept stockpiles of trash from other states. Sister Beth wanted more worth for Appalachia than being known as America's dump. She helped lead the fight and block two proposals for private landfills in Lee County, Virginia, and founded CLEAN—the Citizens of Lee Environmental Action Network. She also wanted more worth for those abusing substances as a way to medicate despair. In 1982, she co-founded the Addiction Education Center in Pennington Gap, Virginia—an outpatient facility for low income alcoholics, addicts and their families—with the late Elizabeth Vines, a Sister of Divine Providence and 2005 Ketteler Award recipient.
With layoffs in the coal industry, prisons were built in the 1990s in an effort to solve local economic problems but only multiplied them. Job-starved people with little experience and without racial sensitivity were given guns, badges and authority over inmates from different races and cultures. Prison guards began to seek out medication to help them deal with the job and were prescribed OxyContin, which was being aggressively marketed to doctors in Southwest Virginia because of its high Medicaid and disability rates. By 2001, OxyContin was the drug of choice and death rates skyrocketed. "This has changed the face of Appalachia," Sister Beth said in a 2007 Time article about punishing the pharmaceutical company that makes the painkiller. The prisons became an abusive, oppressive environment and concentration camps for drug addicts. Joining forces with the Appalachia office of Justice and Peace—a prisoners advocacy group—and the Lee County Coalition for Health—a nonprofit corporation composed of people from local government agencies, churches, health care institutions and the community—she worked to change the Virginia criminal justice system and improve its treatment of inmates, as well as bring drug courts to Southwest Virginia, which help people get rehabilitated and reduce the need to put non-violent drug offenders in prison. Unfortunately, prisons are a growth industry and the battle has not been easy. In a 2010 Virginia Organizing article, she said, "The most important thing is to have staying power because nothing happens overnight."
Sister Beth's educational background includes a Certified Alcohol and Drug Counselor certification from Rutgers University School of Alcohol and Drug Studies and she is a member of the Association of Addiction Professionals. Given the epidemic of prescription drug abuse, she focuses much of her work today on drug rehabilitation at the New Beginnings residential treatment center in Dryden, Virginia, where she is on staff, as well as running the Addiction Education Center in Pennington Gap that she co-founded nearly 35 years ago.
Mass of Remembrance
Please join the Sisters of Divine Providence in remembering your deceased loved ones, as we remember our deceased Sisters, at our Mass of Remembrance.
Please complete the form attached below, listing your loved one's name(s) and indicating if you will join us for Mass and the brunch following. Thank you for mailing your completed form to the address provided by November 3.
We look forward to sharing in the remembrance of your loved ones.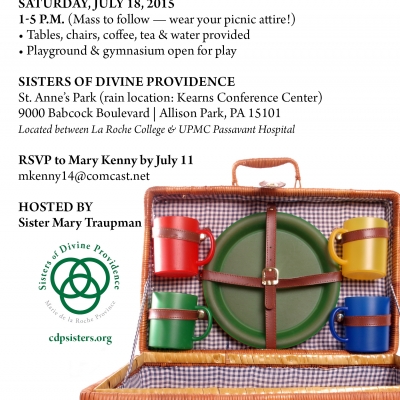 Divine Providence Hospital B.Y.O.P.B. Family Picnic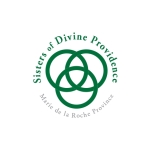 Groovin' with Music and Friends
FUNDRAISER FOR THE MARTINA SPIRITUAL RENEWAL CENTER
At Martina Spiritual Renewal Center (5244 Clarwin Avenue, Pittsburgh, PA 15229). Doors open  at 11:30 am to allow for purchase of tickets for wonderful baskets, and the entertainment will start at 12:30 followed by Lunch (Pasta, Italian Bread, Tossed Salad, Dessert, Hot and Cold Beverages). Alumnae of the former Holy Ghost High School and Friends of the Sisters of the Holy Spirit  under the direction of Sister Marita Juras, will provide the musical entertainment. A donation of $15.00 is being asked. The day will conclude about 2:45 pm. Reservations and tickets can be made by contacting Barbara Weilersbacher at 412-513-6084 or [email protected].
For more information: http://sistersoftheholyspirit.com/events/groovin-with-music-and-friends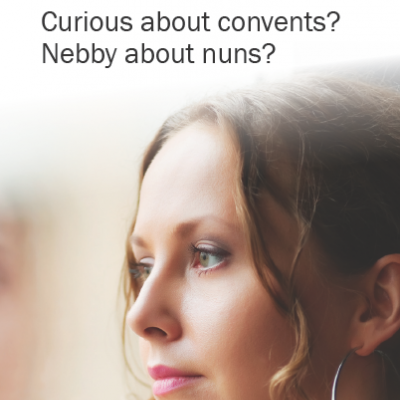 Fall Convent Crawl
Curious about convents?
Nebby about nuns?
Sometimes know elsewhere as a "Nun Run," a Convent Crawl is a 24-hour experience during which a group of women visit several Sisters' houses or convents in succession with prayer, food and conversation spread throughout the experience. The goals are to meet Sisters and learn about a variety of religious communities in a short amount of time.
For more information, download the attached brochure or visit: https://sites.google.com/site/prvcinfo/convent-crawl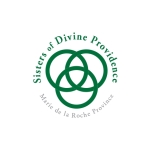 Sacred Heart Gala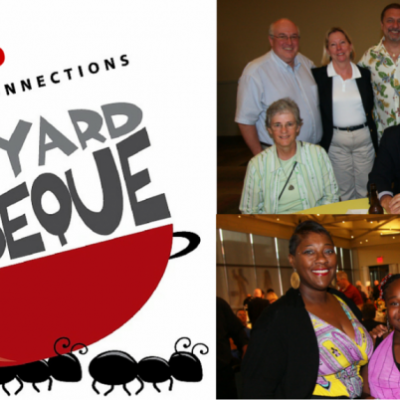 Providence Connections Backyard Barbeque
Plan to join Providence Connections at the Fairmont Hotel for a night of fun and celebration!
CLICK HERE to view Event Sponsorship Information. To purchase your tickets online, please CLICK HERE. For more information, email [email protected] or call (412) 766-3860.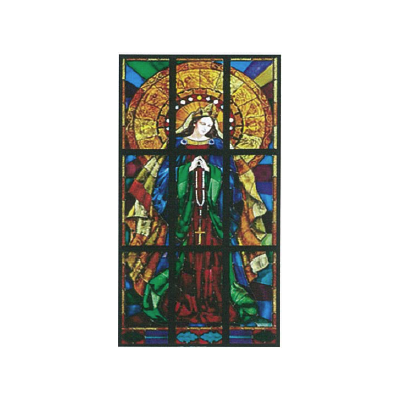 Sacred Music in Sacred Space
In honor of Our Lady of the Rosary, SACRED MUSIC IN SACRED SPACE is scheduled for Sunday, October 11, 2015 at 3:00 p.m. at Calvary Cemetery in the Our Lady of the Rosary Chapel Mausoleum in Greenfield. See the attached flyer for more information. 
Pages