Charlene Schaaf, CDP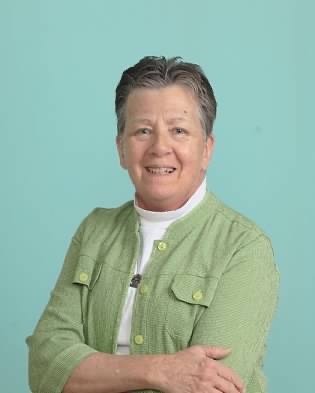 Sister Charlene Schaaf entered religious life from St. Luke parish in Erie, PA.
Sister Charlene served as an elementary music teacher in various parochial schools and as a pastoral associate and liturgy/music director in parishes in the Diocese of Pittsburgh. She got her first two units of CPE through Duquesne University and later earned four more units at Presbyterian/St. Luke Hospital in Denver. She was the spiritual services director at St. Francis Nursing Center in Colorado Springs, CO (1996-99), staff chaplain at St. Anthony Central Hospital (2000-05) in Denver, night/weekend chaplain at Exempla Lutheran Medical Center in Wheat Ridge, CO (2005-10), earned her certificate in spiritual direction and guided several directees through the Benedictine Spiritual Formation Program in Colorado Springs (2005-10) and 5th grade teacher and music/liturgy director at St. Louis Parish in Louisville, CO (2008-10). In 2010, Sr. Charlene returned to her hometown of Erie, PA to care for her aging mother. In her free time, she taught music for 5 years at Neighborhood Art House--an after-school program for low-income students--in Erie. She also spent 8 years as the choir director at St. Lawrence Parish in Albion, PA, was a substitute music teacher at her former high school Mercyhurst Preparatory School in Erie (2010-22), a chaplain at UPMC Hamot, and a chaplain at Good Samaritan Medical Center in Lafayette, CO (2022-present).
Sister Charlene often plays guitar and other instruments at the Sisters' annual Assembly and other special liturgical events.
CLICK HERE to make a gift in honor of Sister Charlene's 50th Jubilee.