Father Philipus Byung Sang Kim - St. Joseph Province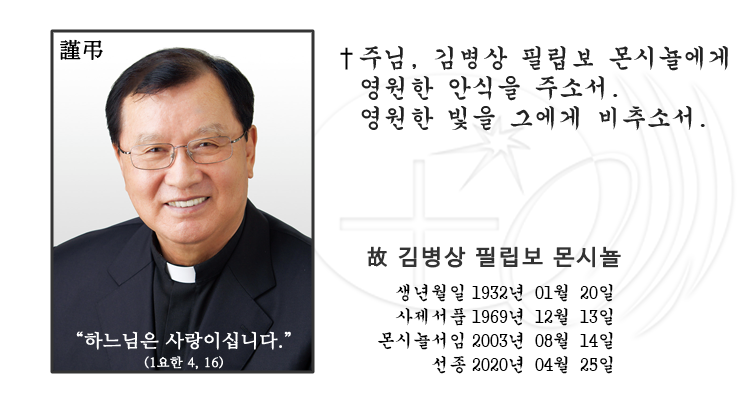 Birth date January 20, 1932
Ordination December 13, 1969
Ordination of Monsignor August 14, 2003
Born to Eternal life April 25, 2020
Father Philipus Byung Sang Kim of the Diocese of Incheon died on April 25.  He is a long time friend, supporter and benefactor of the Sisters of St. Joseph Province in S. Korea, He remained a good friend to the Sisters until he died.  
Some of the US visitors had the pleasure of meeting Fr. Kim when they visited Korea for various meetings and jubilees. His genuine hospitality was extended to all Sisters of Divine Providence when they visited Korea as he wanted the visiting Sisters to experience the "best" of Korea.   
Besides his support of the Sisters of Divine Providence, he also was an advocate for social justice within S. Korea. He was considered a "godfather" for the democratization social concerns movement since 1972. 
Truly, he will be missed by many. 
Let us keep him in prayer at this time.  
Sister Maria Fest