Mary Jane Kiley, CDP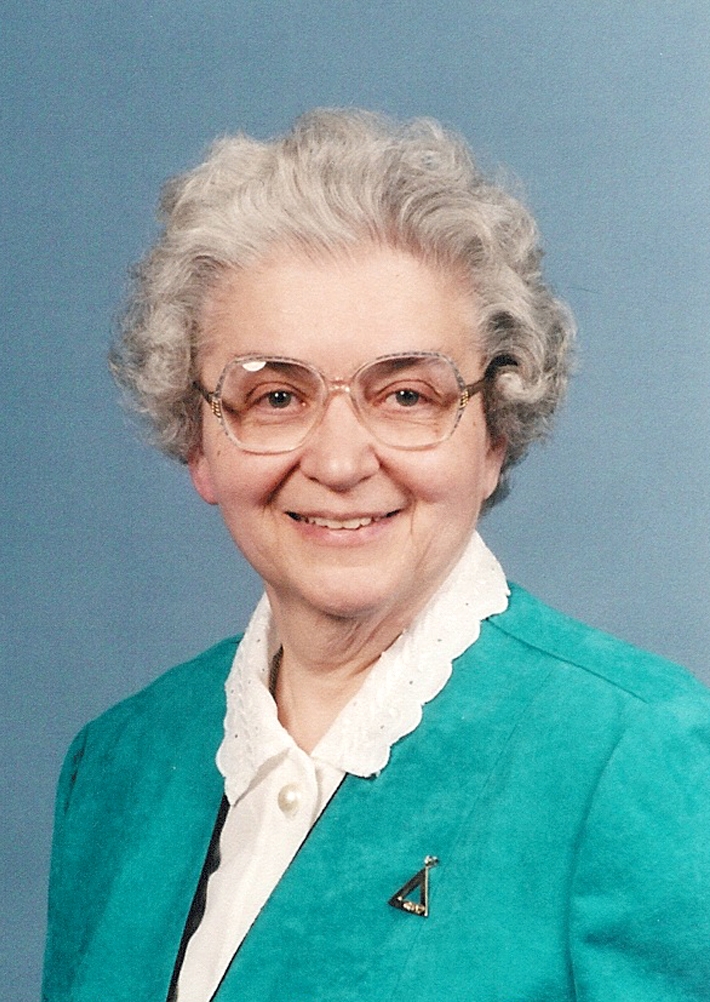 We commend to your charity the soul of our beloved 
Sister Mary Jane Kiley 
who departed this life on Monday, March 14, 2011 
in the fifty-eighth year of her religious life 
Age: 73 years, 3 months, 28 days 
Funeral: Saturday, March 19, 2011 at 11 a.m. 
One of Sister Mary Jane's favorite scriptures was the well-known Ecclesiastes reading "…There is a time for every purpose under heaven…."
Most community members, family and friends would know Mary Jane as the "Martha" among us. She was the woman who was about "doing for others" efficiently, thoroughly, and usually ahead of time. The fruit of her reflection on the question "What advantage has the worker from her toil?" was a simple definitive answer. "I have considered the task which God has appointed for me to be busied about. God has made everything appropriate to its time, and has put the timeless into my heart, without my ever discovering, from beginning to end, the work which God has done in me." 
Sister Mary Jane Kiley (Mary Carmen) was the oldest of the seven children of Edward Kiley and Mary Brandt. After entering the community in 1953 from St. Kilian Parish in Mars, Pa., she taught at the elementary school level, for over 30 years, in the Pittsburgh, Wheeling and Detroit Dioceses. Following her education career, she was an addictions counselor in the Pittsburgh, Pa., and Akron, Ohio, areas. Through her ministry, she came to experience and know that God truly is Love. She could honestly say "I recognized that there is nothing better than to be glad and to do well during life." 
After caring for her mother for several years, Mary Jane returned to Providence Heights working as a part-time nanny and spending countless hours lovingly caring for the "elderly," those "older" than she … of course! 
The Butterfly was extremely meaningful to Mary Jane, symbolizing the transformation from what she called a "creepy, crawly caterpillar" to new life as a beautiful, free, butterfly. The day before her death, she took part in a meaningful celebration of new life in her local community. Sally Vega is soon to become a novice, a new member in our community. Now Mary Jane celebrates new life with her Beloved where all is timeless and new. Fly freely, our Sister butterfly. 
Birthday: November 16 
SMB 
If you would like to make a gift to the Sisters of Divine Providence in memory of Sister Mary Jane, visit our donation page.
Short Obituary:
Sister Mary Jane Kiley (formerly Mary Carmen), 73, entered religious life at 15 from St. Kilian Parish in Mars. She was trained as an educator and taught in Pennsylvania: Carrick, Etna, West End, Glassport, Sharpsburg Beaver Falls, Glenshaw and Castle Shannon; served as Principal at St. Mary's, Herman; St. Joseph parish in Dover, Ohio; and in Detroit. But she was, perhaps, proudest of her work as an Addiction Counselor, having herself suffered much with that disease. Many lives were touched and saved by her willingness to share her personal struggles, as she led them toward their own healing. Sister worked as Addiction Counselor at Liberty Center in Wooster, Ohio, Marion Area Counseling Center in Marion, Ohio, and at the Brighton Woods Treatment Center in Pittsburgh. While there, she was given the prestigious Linda Rosen Memorial Award in 1991 for her "outstanding direct care service provided to our patients."
Preceded in death by her parents, Mary Loretta (Brandt) and Edward Kiley. Survived by brothers Charles, Richard, Kenneth, David, and Thomas, and one sister, Dolores Marquart, and loving nieces and nephews, and Sisters and Associates throughout the world. Let it be said of her that no one who came to her for assistance was ever turned away.
Friends received 2 to 4 p.m. and 7 to 9 p.m. March 18, with the wake service at 7:00, at Providence Heights Motherhouse. Funeral Mass March 19 at 11:00 a.m. in the Mother of Divine Providence Chapel. Memorials may be made to the Sisters of Divine Providence Ministry Fund, 9000 Babcock Boulevard, Allison Park, PA 15101 or www.divineprovidenceweb.org.