Sister Agnes Schmidt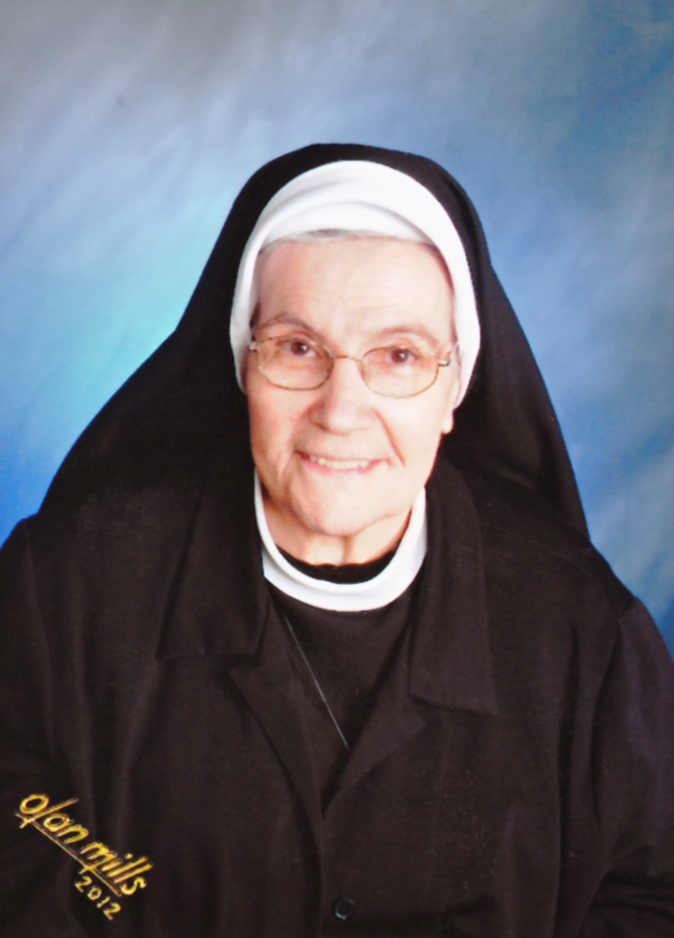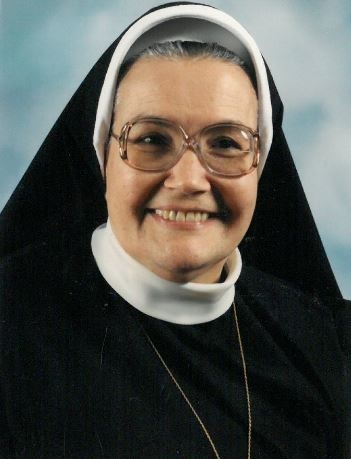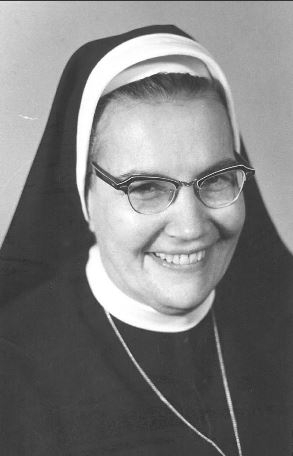 Resurrection Service: Friday, May 30, 2014, at 10:00 a.m., St. Mary's Church, Alton, IL
Wake: Thursday, May 29, 2014 from 4 to 8 p.m. at Staten-Fine (220 Court, Alton, IL 62202). Rosary/service at 7:00 p.m.
     We commend to your charity the soul of our beloved
    Sister Agnes Schmidt
     who departed this life on May 26, 2014
     in the seventy-second year of her religious life
     Age: 87 years, 2 months, 23 days
You, oh my God, are my patience and my strength … Oh my God, give me unwearying zeal, gentleness, and kindness of heart, and tireless patience. Make me an instrument of your love.
(Marie de la Roche)
Rosemary Jane Schmidt attended St. Andrew's elementary school and parish in Tipton, Missouri, where she met, and was drawn in a special way to, the Sisters of Divine Providence. As soon as she was old enough, Rosemary left her family to begin life as a Sister. She continued her high school education, became a novice, was named Sister Agnes, and prepared for a life of prayer, community, and consecration to God. In those years, she deepened the trust and confidence in God that would sustain her even in her final days. After professing first vows, Sister Agnes began to teach under the guidance of skilled Sister educators while also working toward a bachelor's and master's degrees in geography and education from St. Louis University.
Sister Agnes loved teaching; she loved the students and their parents, and she loved being part of the parish community and her religious community. She was a dedicated, organized, well-respected educator who was known in the Community as one of the best teachers. She was often a mentor for younger Sisters as they started teaching. As she gained skill and maturity, Sister Agnes was also entrusted by her superiors with the responsibilities of principal and local superior for the Sisters.
An educator for more than fifty years, Sister Agnes served in schools in Brussels, Venice, Madison, and Granite City, Illinois, in Shreveport, Louisiana, at Mount Providence in Normandy, Missouri, and also in St. Louis and Wardsville, Missouri. Even after retirement, Sister Agnes kept in touch with former students and teachers from the parishes and schools where she had been missioned.
Retiring in 1996, Sister Agnes still continued to serve others. She was happy for the past twelve years to prepare and lead the music for daily mass at St. Clare's Villa. She delighted in opportunities to be with people and always enjoyed talking with them. She loved classical music and was often found playing an afternoon pinochle game with other St. Clare residents. Sister Agnes also generously wrote birthday cards to Providence Partners and signed thank-you letters to the Sisters' financial donors.
Sister Agnes valued opportunities to be with her family whenever she could, and she was especially proud of her brother priest, Father Ed. In the last few years, her sister Mary came to live as a resident at the Villa and they were able to support one another in new ways.
A serious accident in February, just three months ago, left Sister Agnes with many physical challenges from which she was unable to recover. One of the hardest things for her was having a tracheotomy, which made it very difficult to communicate with those she loved. Throughout these final months, Sister Agnes was sustained by her deep faith and life of prayer. She placed her trust, as she always did, in the God of Providence to whom she had witnessed all the days of her life!
Birthday: March 3
SMFF
f you would like to make a gift to the Sisters of Divine Providence in memory of Sister Geraldine, visit our donation page.
Read Sister Agnes' profile from the Meet Us section of the site, posted before her death.