Alexine Cockerham, CDP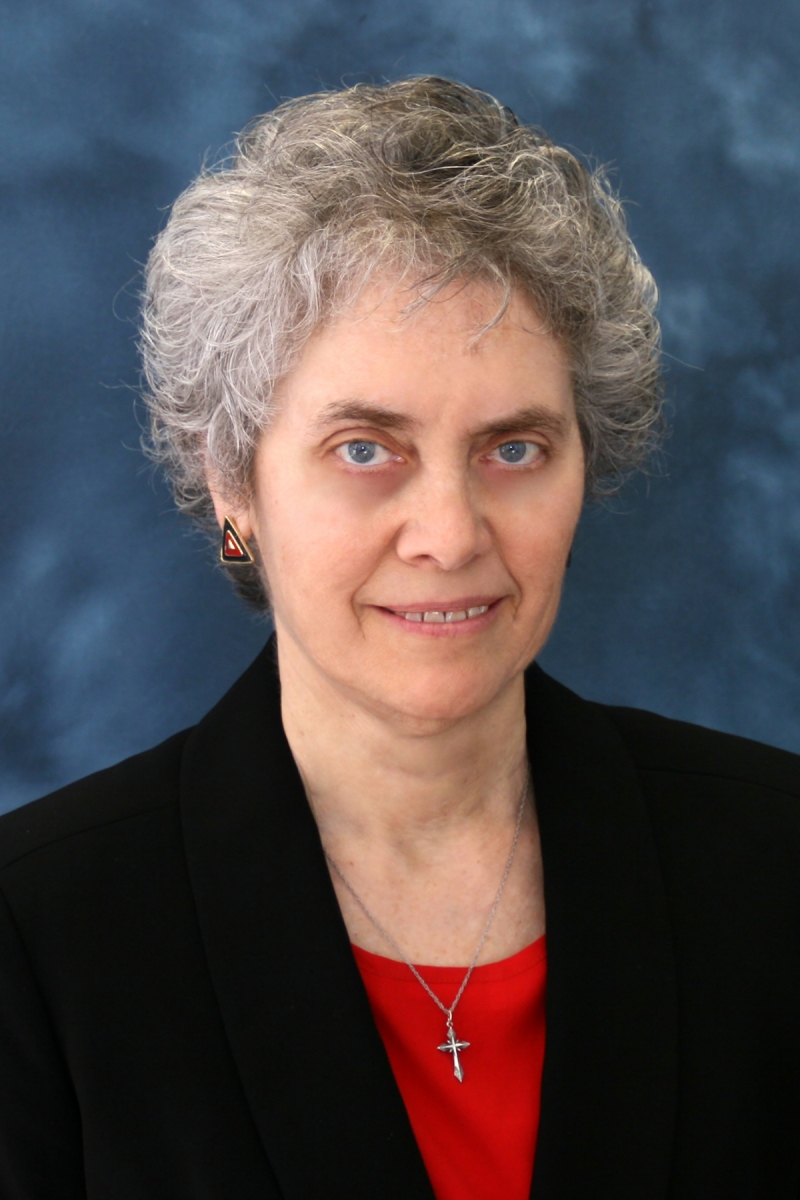 Sister Alexine Cockerham is the oldest of six children of John and Kathleen. While attending grade school at St. Mary's in Beaver Falls, Pennsylvania, Sister Alexine remembers her first-grade teacher, Sister Mary Carol Aieling, telling the students that if they were good, they could become sisters or priests one day. She says, "I found the idea of being a Sister an appealing challenge. By the time I was in fifth grade, I wanted to enter the convent and first thought of joining the Maryknoll community. In sixth grade, I was going to be the first nun on the moon."
Sister Alexine entered religious life after attending Marycrest Prep School. She dabbled in the various community ministries and graduated from La Roche College in 1974 with a B.A. in sociology. That summer she completed the diocesan parish social service program and became the first parish social service minister at St. Augustine's in Lawrenceville, Pennsylvania.
In the 1970s a new concept called Christian Housing was developing with a plan to have sisters as resident managers. When her friend and mentor, Sister Genevieve Brandstetter became manager of St. Ambrose Manor in 1981, Sister Alexine was asked to join her as co-manager. She enjoyed this ministry for five years before going on for a master's degree.
She earned her master's degree in Physical Therapy at Emory University in Atlanta. Upon completing her degree, she worked at Emory University Hospital. Her next move was to General Hospital in Charleston, West Virginia, where she had the experience of working part time in the hospital and part time in home care. Since 1993, Sister Alexine found her niche working as a full-time home care physical therapist in the Allegheny Health System in Western Pennsylvania.
When asked how Providence fits into her ministry, Sister Alexine says, "It is the strength that keeps me going. For me the greatest expression of Providence is the support of my community. I know I always have my community behind me."
Self-described as loyal, a listener and generous, Sister Alexine enjoys listening to NPR.
CLICK HERE to make a gift in honor of Sister Alexine's 50th Jubilee.