Bertshabe Palomino Montalvo, CDP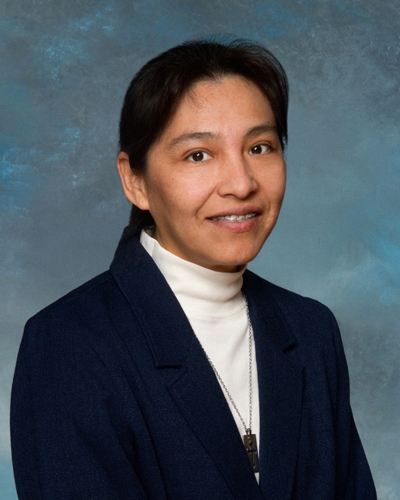 Sister Bertshabé Palomino Montalvo entered religious life from her home town of Abancay, Peru. Prior to her entrance into the Congregation of the Sisters of Divine Providence, she received a business degree and professional license in business administration from the University of Cusco, Peru. Following her graduation, Sister Betsa worked for twelve years for both the government and private companies. It was during this time that she contemplated entering religious life, as she was longing for a deepening of her spiritual life and a way to bring Christ to other people. When she found the Sisters of Divine Providence in Peru, she says, "It is then that I felt the call to religious life. I responded to that call by entering the Community." Currently, Sister Betsa continues her education at La Roche College, where she will receive her master's degree in human resources in 2015.
To those who may feel called to religious life, Sister Betsa says, "Take the risk. There is always the freedom to decide your vocation. Don't be afraid; God is always with us if we follow him, no matter what path we choose."
Sister Betsa is eagerly looking forward to her future ministry, wherever that may be. She knows that she will be lovingly supported by the Sisters in the Community. Her hope for the future is that the internationality of the Community will help the Sisters reach more people through their mission to always make God's Providence more visible in the world.