Gabriella Rogenski, CDP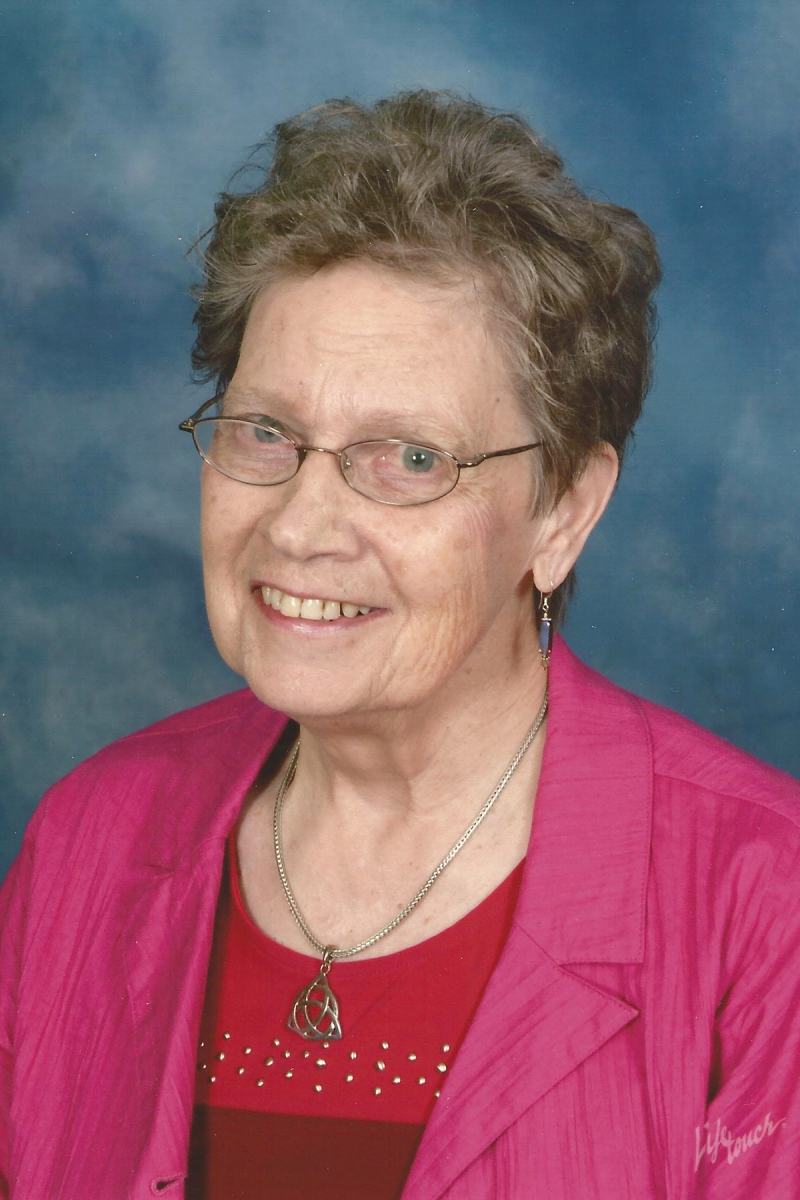 Sister Gabriella Rogenski, a native of Granite City, IL, entered religious life in 1954 from Our Lady of Czestochowa (St. Mary's) in Madison, IL. She credits the Sisters who taught her as influencing her decision to become a Sister. She admired how they acted after school and, especially, how they prayed together.
Sister Gabriella earned a Bachelor of Arts in history from Marillac College, a Bachelor of Fine Arts in sculpture from Fontbonne University and a Master of Arts from Fontbonne University. She taught at St. John Lateran School in Imperial, MO (1957–60; 67–69), St. Andrew in Tipton, MO (1960-62), St. Louis School in Bonnots Mill, MO (1964-65), Ascension School in Normandy, MO (1965–67), North American Martyrs School in Florissant, MO (1969–71), St. Joseph Parish in Meppen, IL (1962–63), St. Mark's Parish in Venice, IL (1963–64) and St. Christopher's in Black Jack, MO (1972–75).
She was director at Mount Providence, the Community's motherhouse (1986–89), and then served on the St. Louis Archdiocesan Commission on Sacred Art and Architecture (1989–2000). She was a designer for Artes del Valle, a Mexican-American Art Center based at St. Francis Jerome Parish in the Diocese of Pueblo, CO (1975–84), and a floral designer at Dierbergs Family Grocery & Floral Shop in St. Louis (1996–2005). Currently, Sister Gabriella lives at Providence House in Florissant, where she welcomes and hosts visitors from other parts of the province. She also continues her lifelong study of art by working at the studio at Fontbonne University.
She shares this story: "After suddenly experiencing a brain tumor and surgery in 2005, I had to do extensive therapy especially on the right side because of being paralyzed. I did this recovery in Pittsburgh at our infirmary, St. Joseph's Center. There, with the prayers and example of our Sisters, I began to walk—moving from a wheel chair to a walker to crutches to a cane for balance—and get strength in my right arm and hand. When I returned to St. Louis, I had to figure out how to continue some kind of therapy in order to better recover, so I went back to the art department at Fontbonne University to talk to my old professor about using clay and wax to further strengthen my hands. It was this extended therapy that gave me purpose to be and accept my limitations and, ultimately, to get well again after brain surgery. I am most grateful for having this life experience."
During her time in Colorado, Sister Gabriella lived with her Community among the Mexican-American migrant workers who worked the fields to put food on the table. She recalls, "These are God's poor, whom I had never met before, and I witnessed daily their deep faith and family ties. They taught me the meaning of justice, discrimination, just wages, education and self-esteem."
When reflecting on the charism of the Community and what it means to her daily life, Sister Gabriella says, "Human dignity, justice and trust are most important to me." She tries to follow the gospel message the same way the Community's founders Bishop Ketteler and Marie de la Roche did, and she strives to be present to everyone she meets.
Self-described as artistic, happy and welcoming, Sister Gabriella enjoys sculpture, drawing and design, gardening and helping to heal the environment. She also enjoys keeping up to date on political, cultural and local and international issues.
CLICK HERE to make a gift in honor of Sister Gabriella's 65th Jubilee.