Grace Babuscio, CDP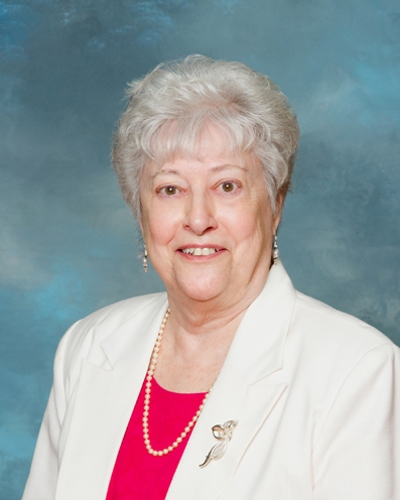 Sister Grace Babuscio entered religious life from St. Rosalia's parish in Greenfield, PA. When considering a vocation to religious life, she recalls that the deep faith and prayerfulness of her grandmother, whose name she chose for her religious name, greatly influenced her decision to become a Sister. She chose the Sisters of Divine Providence because of her fondness for the Sisters who taught her at SS Peter & Paul School in East Liberty and Divine Providence Academy, then located on Larimer Avenue in the East End of Pittsburgh.
She was an educator in the early part of her ministry, having taught at St. Mary in Ford City, PA (1957–58), St. Norbert in Overbrook, PA (1959–60), Queen of Peace in Detroit (1960–63), St. Sylvester in Brentwood, PA (1963–65), SS Peter & Paul in Beaver, PA (1965–67; principal 71–72), St. Mary in Beaver Falls, PA (1967–71), St. Basil in Carrick, PA (1972–74) and St. Margaret in Greentree, PA (1974–76). She was the director of religious education at St. Pamphilus in Beechview, PA (1976–83), Our Lady of Fatima in Hopewell, PA (1983–94), St. Bonaventure in Glenshaw, PA (1994–2002) and SS Peter & Paul in Beaver, PA (2003–13). From 2013-2015, Sister Grace volunteered at Providence Villa, a former sponsored ministry of the Sisters of Divine Providence that was located in Gibsonia, PA. She said, "It was very rewarding to meet and help service groups who came to be renewed and reflect on how to better their spiritual lives." Presently, Sister Grace continues this ministry at Kearns Spirituality Center. She said, "This, too, is a great experience, meeting and serving those who come the center to be renewed physcially and spiritually. It is a pleasure to work with the staff and volunteers at Kearns. I hope to continue to be of help in this needed ministry."
Self-described as efficient, dependable, and organized, Sister Grace enjoys reading, movies, and performing liturgical dance at Community events.
CLICK HERE to make a gift in honor of Sister Grace's 65th Jubilee.