Jeanine Ruhe, CDP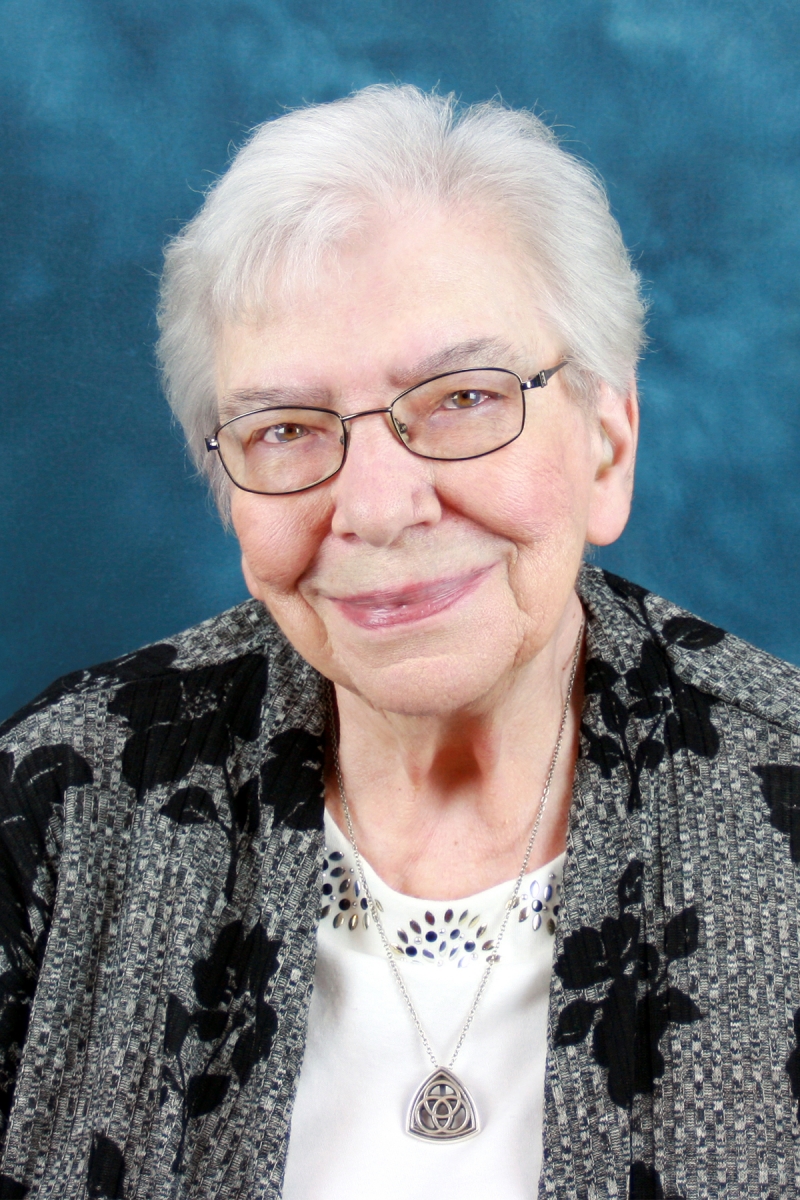 Sister Jeanine Ruhe entered religious life from St. Joseph parish in Duquesne, Pennsylvania. Her paternal grandmother always prayed that one of her nine children would enter religious life. Although that didn't happen, her oldest son's daughters, Sisters Agnes Therese and Mary Lea (both deceased), and her youngest son's daughters, Sisters Marietta (deceased) and Jeanine, entered the Congregation of Divine Providence—the religious community that staffed their parish school, St. Joseph School. Sister Jeanine said, "When I was a child, I was interested in being a teacher. In my day, the only teachers I knew were Sisters of Divine Providence. Since I had first cousins (Sisters Agnes Therese and Mary Lea) and a sister (Sister Marietta) in the community, I presume that's what attracted me to join the community."
Sister Jeanine earned a master of science in library science from the Catholic University of America. From 1952-1991, she was a teacher and a principal in Catholic elementary schools, including St. Norbert in Overbrook, PA, St. Sylvester in Brentwood, PA, St. Isaac Jogues in St. Clair Shores, MI, St Basil in Carrick, PA, Sacred Heart in New Philadelphia, OH and St. Mary in Glenshaw, PA. From 1991-1998, Sister Jeanine was a teacher of the hearing impaired at DePaul Institute in Mt. Lebanon, PA. From 1998-2019, she was a tutor, library assistant and part-time kindergarten aide at Providence Heights Alpha School. She helped the children with their reading, motor skills and game playing, reinforcing what they had learned. She said of the children, "I try to be attentive to their physical, emotional, psychological, social and developmental needs, as it gives them positive reinforcement. Since we are all God's children, we need to respect one another. Everything we do is a work of God, so whatever we do, we should do it to the best of our ability." Sister Jeanine now works "behind the scenes" at the Alpha School. She helps the first and second grade teachers by tearing the pages from the consumable math books and collating them.
Self-described as sticktoitive, creative and inspired, Sister Jeanine enjoys designing and creating original greeting cards for many occasions. She also enjoys finding new homes for discarded items when people downsize. She said, "Since I have saved a lot of memorabilia from all of my years that I taught, I would like to share this story. I was sharing an idea that I read in a magazine with one of my Sister friends who knows the huge amount of memorabilia that I have saved. In this magazine article, the author gave an idea about a good way to preserve one's memorabilia. She suggested that a box would be decorated as a 'tabernacle' where one would store the memorabilia that is sacred to the person. I thought that this was a good idea. As my friend listened attentively, she smiled and said, 'What size of a box were you thinking of?' I replied, 'Oh, I was thinking of a refrigerator box.' We cracked up!"
CLICK HERE to make a gift in honor of Sister Jeanine's 70th Jubilee.