Lois Spinnenweber, CDP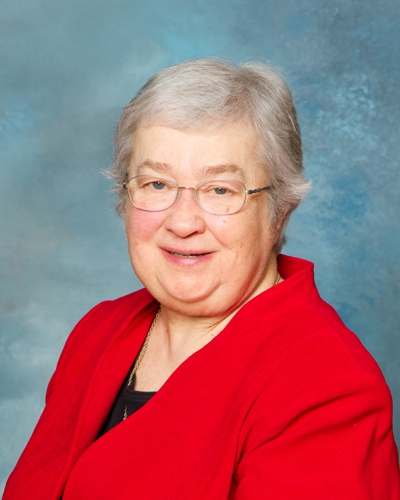 Sister Lois Spinnenweber, formerly Sister Keith, entered religious life from St. Joseph in Mount Oliver, Pa. Having attended Catholic grade school and high school, it was the Sisters who taught her that she credits with influencing her decision to become a Sister. Their devotion and prayer life were inspirational to her, and she felt a deep peace in her heart when she made her decision to enter religious life.
Before entering the Congregation of Divine Providence, Sister Lois worked as an analyst for Pittsburgh National Bank. Upon entering the Community, she worked as a housemother at a boys boarding school (formerly St. Joseph Junior Military School in East Liberty, Pa.) before she became a nurse's aide, childcare worker, and kindergarten aide. Sister Lois arrived at St. Mary of the Assumption, Glenshaw, Pa., in 1989 to work part time as a teacher's aide in the parish school and part time as an assistant to the parish's St. Vincent de Paul Society. Three years later, she was hired as the parish's full-time social minister. She oversees the food pantry at the church, ministers to the sick, and visits people in the hospital, nursing homes, and homebound parishioners.
In 2013, Sister Lois was one of 11 honorees who received the Mooseheart Community Spirit Award, presented by the Highland Moose Lodge, through Moose International, an international organization that encourages its members to become volunteers to support its larger fraternal projects. Moosheart cares for youth whose families are unable to care for them. Sister Lois was recognized for her charitable work in her parish and in the community.
Recalling a very moving incident in her ministry at Divine Providence Hospital, Sister Lois cites taking care of a gentleman named Stan. He asked her to pray with him each day, along with his wife and sister-in-law. Stan had cancer, and he taught her love and patience and all about faith. When he asked Sister Lois if he could kiss her profession crucifix, she took it off and let him kiss it. He said, "Sister, can I wear your cross? I'll ask my wife to give it back to you when I die." Sister Lois said, "When I went to the funeral house, Stan had my cross over his tie, and he was buried with my cross. How blessed I am."
Describing herself as "compassionate, thoughtful, and responsible," Sister Lois enjoys reading, puzzles, playing cards, and spending time with family and friends.