Kathleen Matz, CDP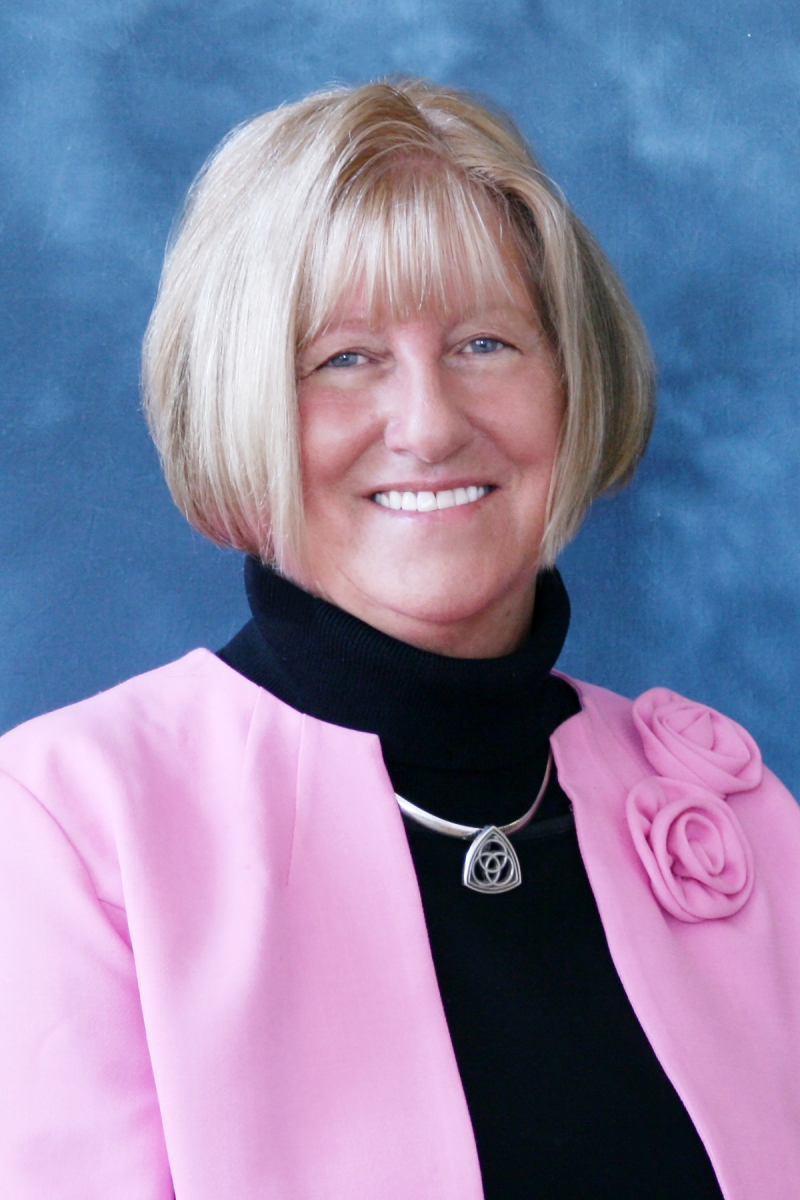 Sister Kathleen Matz loves to dance. When she was six years old, she heard her father talking on the telephone as he enrolled her in ballet class; the lessons were a reward for Kathy and her sisters. Their dad had promised to send them to dancing school if they worked hard and completed their chores, and ever since, dance has been important to her in her personal life and in her ministry. It feeds her spirit in a very special way.
Sister Kathy recalls vividly the day she entered religious life from St. Martin (now St. Phillip) parish in Pittsburgh. "It was Sunday, September 8, 1968, at 3:07 p.m. in Allison Park." Her vocation was deeply influenced by the Sisters of Divine Providence who taught her at Bishop Canevin High School. She says, "Their community spirit and dedication to the charism of Divine Providence was evident in all of their endeavors, student involvements and educational sessions. The sense of humor and caring shared with me and all students reflected their ability to make God's Providential love visible." Sister Kathy's vocation was perhaps decided when she went on a weekend retreat at Marycrest Prep School. She says, "It was my first exposure to an in-depth spiritual experience, and my eyes were opened to the reality and gift of community, prayer, the person of Jesus Christ and religious life."
Her ministry throughout the years has been in catechetics. She taught elementary school at St. Isaac Jogues in St. Clair Shores, MI (1972–1974), St. Norbert in Overbrook, PA (1974–1976), St. Margaret in Greentree, PA (1976–82) and Queen of Peace in Harper Woods, MI (1982–1985). She was director of religious education at St. Jude in Detroit (1985–1994), associate director in the Office of Faith Formation and Catechetics for the Archdiocese of Detroit (1994–2012), associate director in the Office of Catechetics for the Archdiocese of Detroit (2012-2022) and campus minister at DeLaSalle High School in Warren, MI (2022-present).
When reflecting on her years of dedicated service as a Sister of Divine Providence, Sister Kathy quotes Hildegard of Bingen, "Be not lax in celebrating. Be not lazy in the festive service of God. Be ablaze with enthusiasm." She continues, "My heart is filled with gratitude and the festive joy that Hildegard of Bingen refers to in her writings. I love the vocation the Lord has given me. It has been a rewarding, joyful and challenging 50 years. My hope and prayer is that through my life of service, I can reflect the joy and unconditional love of a disciple of Jesus. On my Profession Day, I received a gold ring of commitment. The inside of the ring reads, 'Jesus, my Lord my Spirit.' It is this reality that nourishes my prayer life, strengthens me for service and allows me to evangelize with my sisters in community."
Self-described as enthusiastic, prayerful and joyful, Sister Kathy enjoys praise dancing ("It is important for me to 'Lift my Gaze and Dance my Praise.'"), water aerobics and country music ("It gets to the heart of the matter."). One of her favorite songs, which she sings every morning, is "You Are Mine:" Do not be afraid, I am with you; I have called you each by name. Come and follow me, and I will take you home, I love you and you are mine. Sister Kathy says, "I find strength and comfort in its promise."
CLICK HERE to make a gift in honor of Sister Kathleen's 50th Jubilee.