Margaret Mary Wagner, CDP +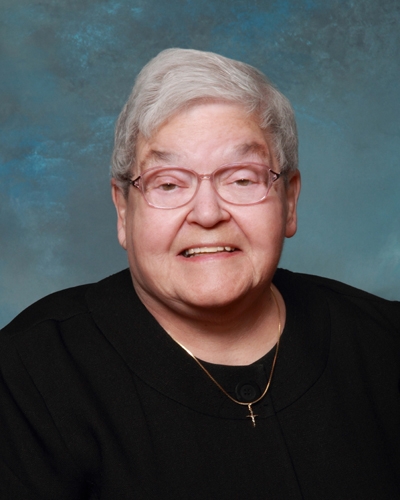 Sister Margaret Mary Wagner, formerly Sister Philip Neri, entered religious life from St. Mary's Church in Pine Creek, PA. Her decision to enter religious life was influenced by her feeling that there was more to life than just having a good time at the prom.
She earned a bachelor's degree in education from Duquesne University and a master's degree in education from Marygrove College. She was a teacher and principal for more than 45 years in the greater Pittsburgh area and Michigan. She was a pastoral minister in West Virginia, Virginia and Erie, PA (St. Luke Church, 1996–00); a chaplain at Harmarville–Health South in Pittsburgh (2001-11); and cared for her sister until her death (2011-15). Since 2000, she has been in prayer ministry and the librarian at St. Mary's in Glenshaw, PA.
Self-described as prayerful, generous and thoughtful, Sister Margaret Mary enjoys reading, watching game shows on TV and talking to other Sisters. She said, "I enjoy interacting with other Sisters mostly because I lived in the country and enjoy hearing the stories of the 'city girls.'"
CLICK HERE to make a gift in honor of Sister Margaret Mary's 75th Jubilee.