Mercedes Berbach, CDP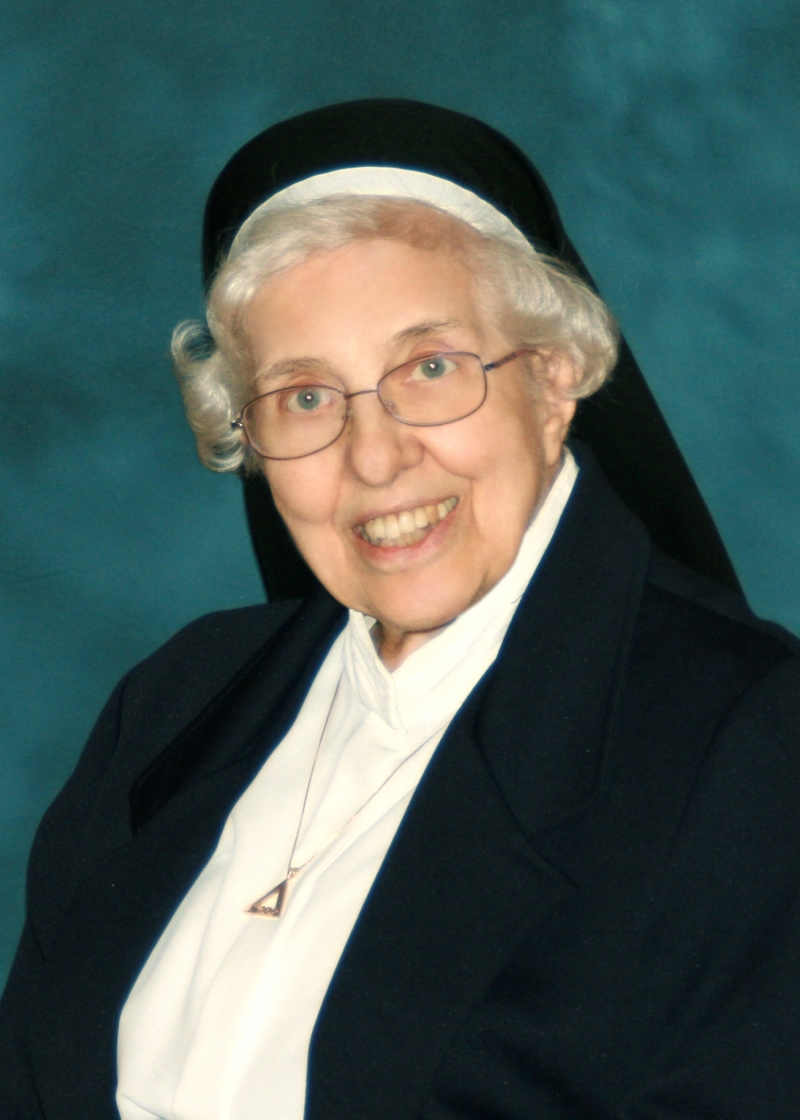 Sister Mercedes Berbach entered religious life from St. Mary Church in McKees Rocks, PA. She credits her parents as having the greatest influence on her decision to become a Sister, as they instilled in her a total dependence on God's Providence. She also recalls that her first- and second-grade teacher Sister Edelburga and her sixth-grade teacher Sister Patricia, both Sisters of Divine Providence, impressed her with their kindness and knowledge of God's loving care.
Sister Mercedes earned a bachelor's degree in education from Mount Mercy College and a master's in education from the University of Pittsburgh. She taught throughout the Diocese of Pittsburgh for 34 years. She was in the medical records department at Divine Providence Hospital in Pittsburgh (1976–88). She received her certification as a chaplain and soon after became the chaplain at Resurrection Healthcare at Resurrection Medical Center in Chicago (1988–2001). She was secretary to the Congregation's Generalate in Wakefield, RI (2001–02), and a volunteer receptionist at Providence Family Support Center on Pittsburgh's North Side (2002–10). She was the chaplain emeritus at St. Barnabas Home in Gibsonia, PA, and Valencia Woods Nursing Center in Valencia, PA (2003-10) and worked with the elderly and infirm Sisters in St. Joseph's Center at Providence Heights (2010-20).
When reflecting on her life as a religious, Sister Mercedes recalls a pilgrimage she took in 1951 to the Shrine of St. Anne-de-Beaupré in Canada. She prayed that she would know God's will for her life. When she left the shrine to journey home, she said the Lord let her know that he wanted her to give her life to him. That calling has sustained her throughout her life. She wishes to be the Providence of God to those who she comes in contact with throughout each day.  
Self-described as happy, sincere, and reliable, Sister Mercedes enjoys reading, music and art.
CLICK HERE to make a gift in honor of Sister Mercedes' 70th Jubilee.