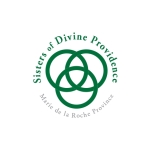 Women Deacons? Learn the History, Help Shape the Future
The Discerning Deacons Project is a national initiative engaging Catholics in the active discernment of our Church about women an weid the diaconate. Pope Francis has formed a commission to consider ordaining women as deacons, which will meet this September in Rome. The Pope is asking for the thoughts of the people of the Church on this issue. The Discerning Deacons Projects is to answer the call!
Their website is: www.discerningdeacons.org  You can find lots of good info here!
 
Catholics for Change in Our Church (CCOC) and others locally are partnering with the Discerning Deacons Project to offer discernment sessions for anyone interested in learning more and making their voices heard.  You only need to attend one of the sessions offered.
These sessions will be on Zoom, and last for an hour and a half
Each session will have 20 or fewer attendees, for effective dialogue
The first half of each session includes information and videos about the historical role of women deacons
The second half of each session is a discussion of several questions about the role of women in the Church moving forward
This is a summer project only, since the Discerning Deacons Project will summarize all the discernment sessions, and present the feedback to the Papal commission on women deacons meeting in Rome this September
Session dates are July 7, 21, 27, and 29, all starting at 7:30 PM.
You only need to plan on attending ONE of the offered sessions, not all of them!
Sign up at this link: https://www.signupgenius.com/go/10c0f4daca82ea0f5cf8-ccoc1
 
Please contact Jack Klingler, jack.klingler@gmail.com, with questions or to get more involved.