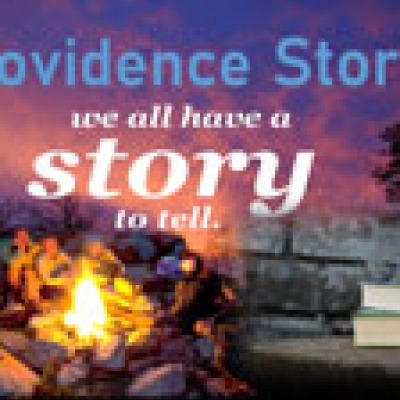 PROSO Providence Stories: God's Work in Everyday Life
FOR MORE INFORMATION, visit www.cdptexas.org/proso-current-offerings
Formal introductions and welcome occur during the required 15 minutes check-in period before the start time.
Description: Our lives contain a treasure-trove of inspiring ordinary and extraordinary stories of God's presence and unfailing love and care. Join Hilda Ledezma and Sr. Gloria Ann Fiedler as they share amazing ways that Divine Providence is at work in their lives.  Group members will be able to tell their own Providence stories during the final evening. Come be uplifted and inspired!
Sister Gloria Ann Fiedler, CDP is a graduate of Our Lady of the Lake University, San Antonio with a MA in Education and a MA in Theology from the Jesuit School of Theology in Berkeley, California. Throughout her religious life, she has shared many stories that reflect the charism of Providence in her life and has taught others to tell stories of their personal encounters with the living God.
Hilda Maria Ledezma, ACDP is a graduate of the University of Texas at Brownsville. In 2011 she established the Carlotta K. Petrina Cultural Center with the vision to inspire minds and enhance creativity through the celebration of culture. She is committed to community development, promoting social justice efforts, and ushering in systemic change through supportive services.
Cost:
Providence Stories Basic Option $50; Register only once.  The price includes your choice of one, two or all three evenings of presentations, materials and sharing. Call 210-707-8400 to join after the series has already started.
Providence Stories Plus! Option $90; Includes the above PLUS an additional hour of individual sharing with Hilda, Sr. Gloria Ann or another PROSO spiritual companion.  PROSO will contact you to set up your individual meeting after receiving your registration and payment.
* Please note that registration is not complete until online payment has been received. Registration closes on Sept. 21. Refunds or credits are unavailable after registration closes. Email financial assistance inquiries to proso@cdptexas.org or call 210-707-8400 at least one week before the series begins.
Other Information:  All three evenings take place virtually and require a basic knowledge of Zoom. Please contact proso@cdptexas.org if you have questions.  Plan to check-in 15 minutes BEFORE your gathering start time for the formal welcome, introductions, summaries, and other pre-workshop details.
Register for Providence Stories: https://www.cdptexas.org/proso-registration-providence-stories/
Registration closes on Sept. 21.