Betty Sundry, CDP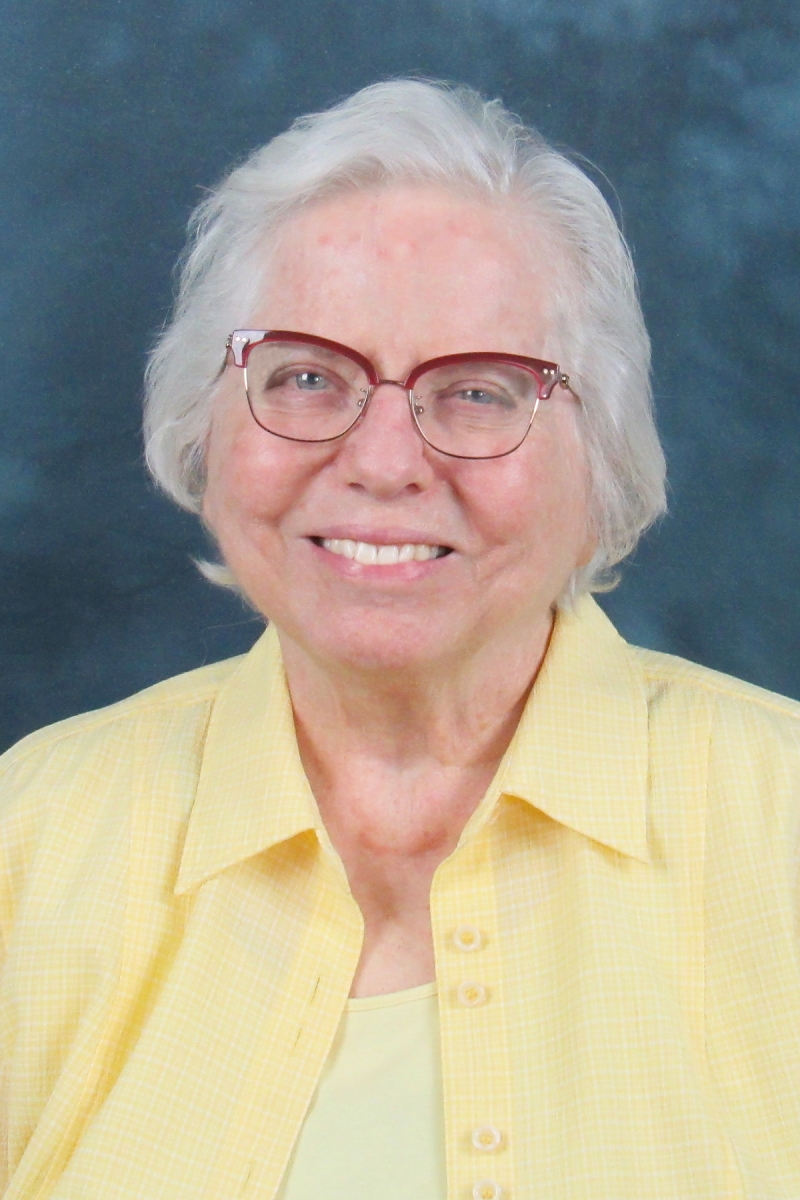 Sister Betty Sundry, formerly Sister Maliya, entered religious life from St. John the Baptist Church in Monaca, PA. She was taught catechism by the Sisters of Divine Providence in Monaca, and from that experience, in addition to the influence by Sisters Frances Romana and Floretta Hoester, her vocation to religious life grew and fostered.
She earned a bachelor's degree in education from Duquesne University and a master's degree in religious education from La Salle University in Philadelphia. Since her ministry began, she has focused on the mission of Bishop Emmanuel von Ketteler, founder of the Sisters of Divine Providence in Germany, to improve conditions in the area of social justice. As the director of social concerns for the Community, she said, "I've always had a soft spot for the less fortunate." She is inspired in her daily life by the words of her hero, social activist Dorothy Day, who said, "No one has a right to sit down and feel helpless; there's too much to do."
Sister Betty interned with NETWORK, the Catholic social justice lobby in Washington, D.C., in 1973, and she worked at the Thomas Merton Center for six years. In 1979, she moved to Ohio, where she served as the director of social action for the Diocese of Youngstown. In 1986, she was elected to serve on the Provincial Council of the Community. During this time, she maintained a part-time schedule as the director of social concerns for the Community. When her term on Council ended, she became associate director of social concerns and public relations for the Leadership Conference of Women Religious (LCWR) from 1991 to 1993. When she returned to work within the Community in 1993, the position of director of social concerns was formalized and she assumed the responsibilities on a full-time basis.
In her capacity as director, she is actively engaged in implementing programs related to the social justice focus cited in the Community's Chapter documents. Sometimes this takes the form of direct service, such as coordinating the making of 120 peanut butter and jelly sandwiches once a month for Operation Safety Net, a ministry to the homeless in the city of Pittsburgh, or sponsoring a collection for the food bank. It might involve a prayer service against human trafficking, or a visit to a legislator to lobby for a bill that will benefit those less fortunate in our society.
Over the years, Sister Betty's tireless work has been recognized with numerous awards, including the Ketteler Award for Social Justice, the Spirit of Unity Award, the Monaca Community Hall of Fame Award, and the Bridgeway Capital Impact Award, and most recently, the Outstanding Volunteer Tutor Award, presented by the Greater Pittsburgh Literacy Council, for her dedication and service of teaching English as a second language to the growing number of immigrants and refugees in the greater Pittsburgh area.
She said of her ministry, "Working with people who are poor or oppressed has taught me a lot about life and what is really important. It has been life-giving and energizing, and I am often humbled by the patience, forbearance, and just plain grit that they have in the face of overwhelming odds."
"Working and ministering with so many and various kinds of people and cultures has been wonderful and blessed experiences," she said.
Self-described as enthusiastic, helpful and open to new ideas/things, Sister Betty enjoys crocheting, poetry and poetry readings.
CLICK HERE to make a gift in honor of Sister Betty's 70th Jubilee.