Francesca O'Regan, CDP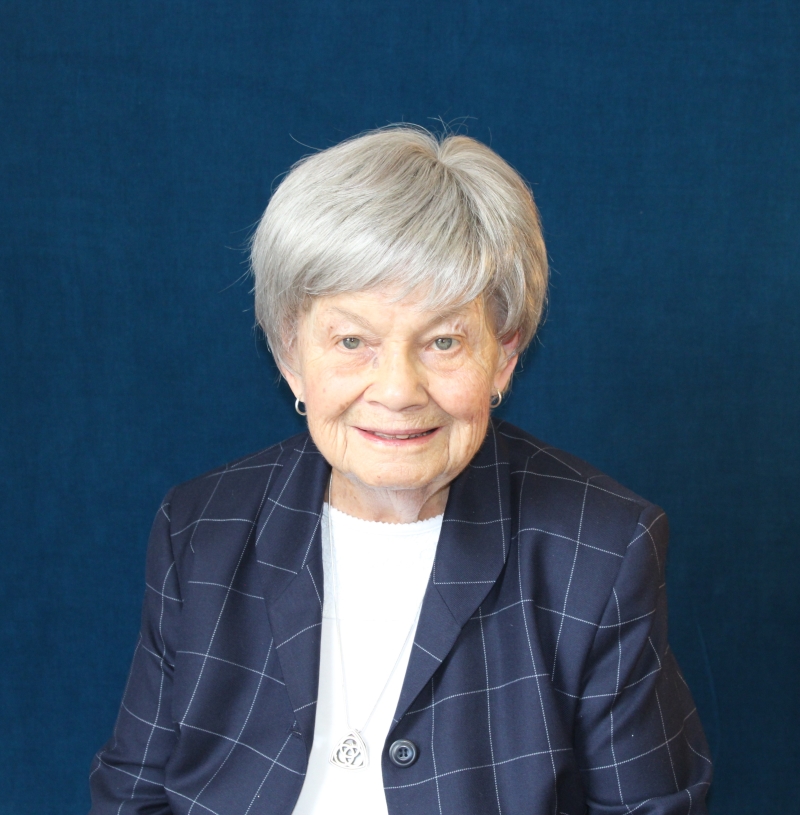 Sister Francesca entered religious life from St. Frances Xavier Cabrini parish in North Scitvate, Ma. She credits the grace of God and the influence of some of her grade school teachers, the Sisters of Notre Dame, with inspiring her vocation to religious life. She graduated from Leland Powers School of Theatre and Radio and worked as a radio announcer for the MidSouth Network. She later worked as a secretary for a Massachusetts State Judge for nine years. Sister graduated from Northeastern University with a bachelor's degree and an MBA, and also earned a master's degree in religious studies from Boston College. She taught economics, speech, and religion at Sacred Heart High School for 24 years (1966–1989), and served as treasurer of the former Our Lady Province (1981–2002). She was elected to community leadership and served as a council member in New England for 10 years. She was elected and served on the first council of the newly restructured Marie de la Roche Province, headquartered in Pittsburgh (2001–2006).
About the charism of the Community, Sister Francesca says, "Our charism of Providence is all-embracing. It is the hallmark of the Judeo-Christian tradition: the mix of God and humankind in history. God graciously invites us to be proactive in working for the dignity and well-being of all God's creatures and planet Earth. When that happens, we have progress, and true freedom and God's Providence becomes visible in the world. Our model par excellence is Jesus Christ.
Having served as the coach of the highly rated forensic team at Sacred Heart High School in Kingston, Mass., for 15 years, Sister says, "It has been a joy to see teenagers develop into articulate, self-confident young men and women."
Sister Francesca describes herself as "curious, hopeful, and humorous," a description that is borne out in her choices of extracurricular activities: she is a licensed amateur radio operator and particularly enjoys Morse code and emergency radio service; she also engages in a little bird watching and playing the ukulele.
CLICK HERE to make a gift in honor of Sister Francesca's 60th Jubilee.