Hilary Hooks, CDP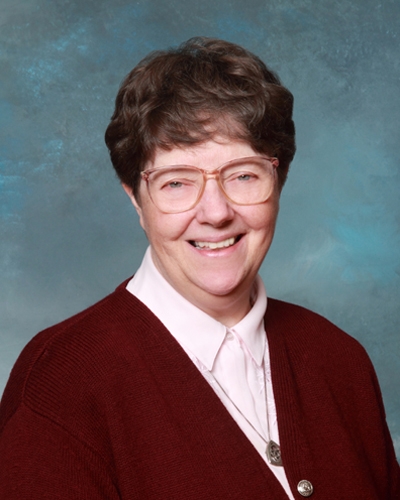 Sister Hilary Hooks entered the Sisters of Divine Providence in 1961 from Ascension parish in St. Louis. She was most influenced to enter religious life by her grandmother, who was very prayerful, and by the life of St. Frances Cabrini.
Sister Hilary taught elementary school for 25 years and then served in a variety of ministries, including director of La Posada Providence, a refugee shelter in San Benito, TX (1989-1995); liturgist in St. Louis (1998-2007); director of senior center at Ascension of the Lord parish in the Dominican Republic (2007-09); associate pastor at St. Helen Parish in Jackson, MS (2010); adjunct ESL instructor at St. Vincent College in Latrobe, PA (2011-13); ESL instructor at La Roche University in Pittsburgh (2013-18); co-director of Charity House, a refugee shelter in Pittsburgh (2018-20); and community service for the Sisters of Divine Providence (2020-present).
She said, "The night of December 1, 1989, our first refugee, a woman from El Salvador, came through the door of La Posada Providencia. As she was visibly cold and frightened, I quickly warmed up some soup and invited her to sit down and eat. As we engaged in conversation, the woman began to relax when she suddenly exclaimed with great feeling that that day was the feast of Divine Providence in El Salvador. I couldn't help but feel deeply moved and think that this was a confirmation for the Sisters of Divine Providence having made a good decision to serve refugees desperately looking for safety outside of their countries."
Self-described as tenacious, helpful and a lover of birds, Sister Hilary enjoys making baskets. 
CLICK HERE to make a gift in honor of Sister Hilary's 60th Jubilee.