Patricia Roche, CDP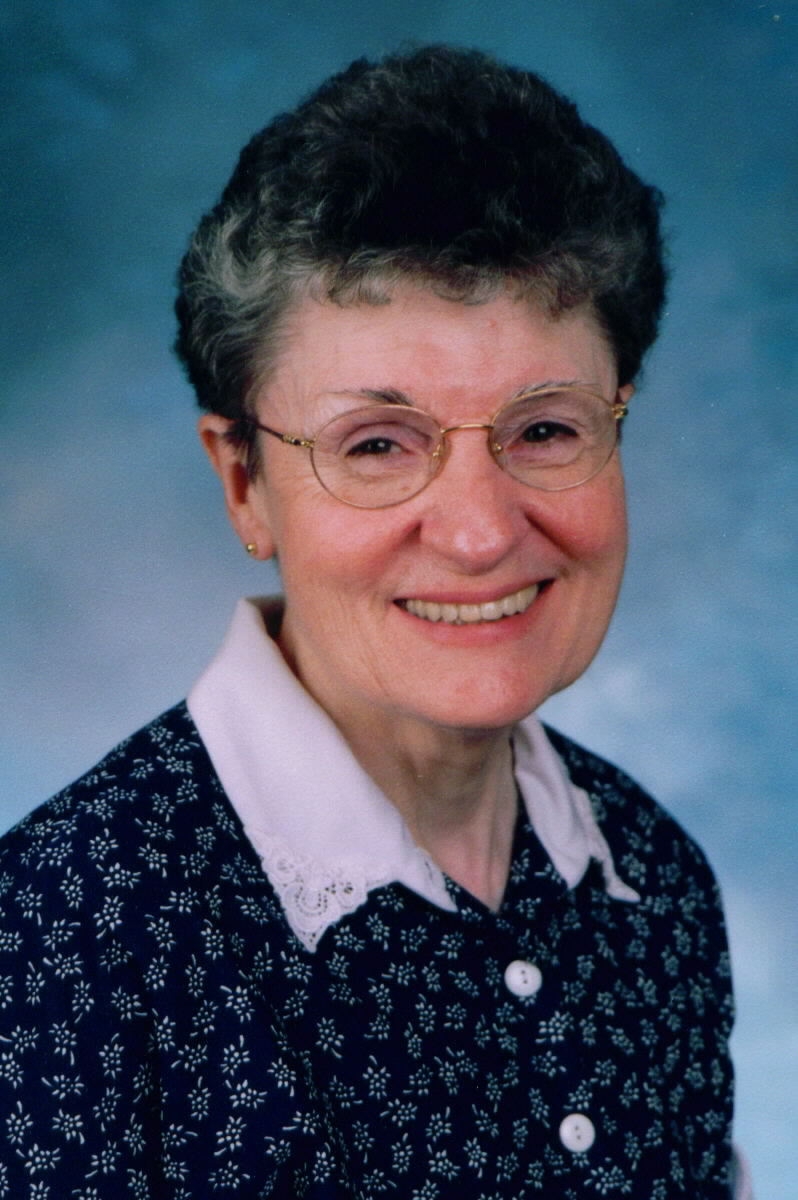 We commend to your charity the soul of our beloved
Sister Patricia Roche 
who departed this life on December 30, 2010
in the sixty-first year of her religious life
Age:  76 years, 4 months, 29 days
Funeral:  Tuesday, January 4, 2011 at 3:30 p.m.
Sister Patricia said, "I always have a song in my heart, usually one or two lines from a psalm." In her 1950 Entrance Recommendation Letter from the pastor of All Saints Parish in Etna, Pa., Fr. Francis Hoffmann must have agreed because he described Pat as "…from a good Catholic home, and should make a good additional member of you community. We recommend her very highly and feel she will live up to your hopes and expectations." 
The daughter of John and Margaret Roche, Patricia Rose Roche came to love music at an early age, stemming from the example of her Mother who loved to sing and play the piano. A gentle soul, Pat was a steady, calm presence in the classroom, in the community and with whomever she came in contact. Friends and acquaintances spoke of her as a kind and patient presence. 
Pat taught elementary school in the Diocese of Pittsburgh and Archdiocese of Detroit; ministered to the elderly at Saint Mary Mercy Manor in Pittsburgh, Pa., and, in her "retirement," volunteered for two years at Providence Family Support Center. Always interested in the ministries of those with whom she lived, she joined in various ministry special events, such as, school plays, Campus Ministry workshops, AIDS Candlelight Vigils and Diocesan social events for sisters. 
Throughout her life, Pat was a consistent presence in community. Deeply involved in her local community, she willingly joined in as many provincial events as possible. Even with deteriorating health, she continued to participate in her Circle of Collaboration group. Assemblies and Chapters were a "must-attend" for her, and she encouraged other Sisters and Associates to become active also.
Pat, when you were with us you always had a song in your heart, often singing your favorite Psalm 139, "Lord, you have probed me and you know me. You know when I sit and when I stand; you understand my thoughts from afar." You can now sing to your Beloved face-to-face.
Birthday:  August 1
SMB
If you would like to make a gift to the Sisters of Divine Providence in memory of Sister Pat, visit our donation page.