Jacklyn Pritchard, CDP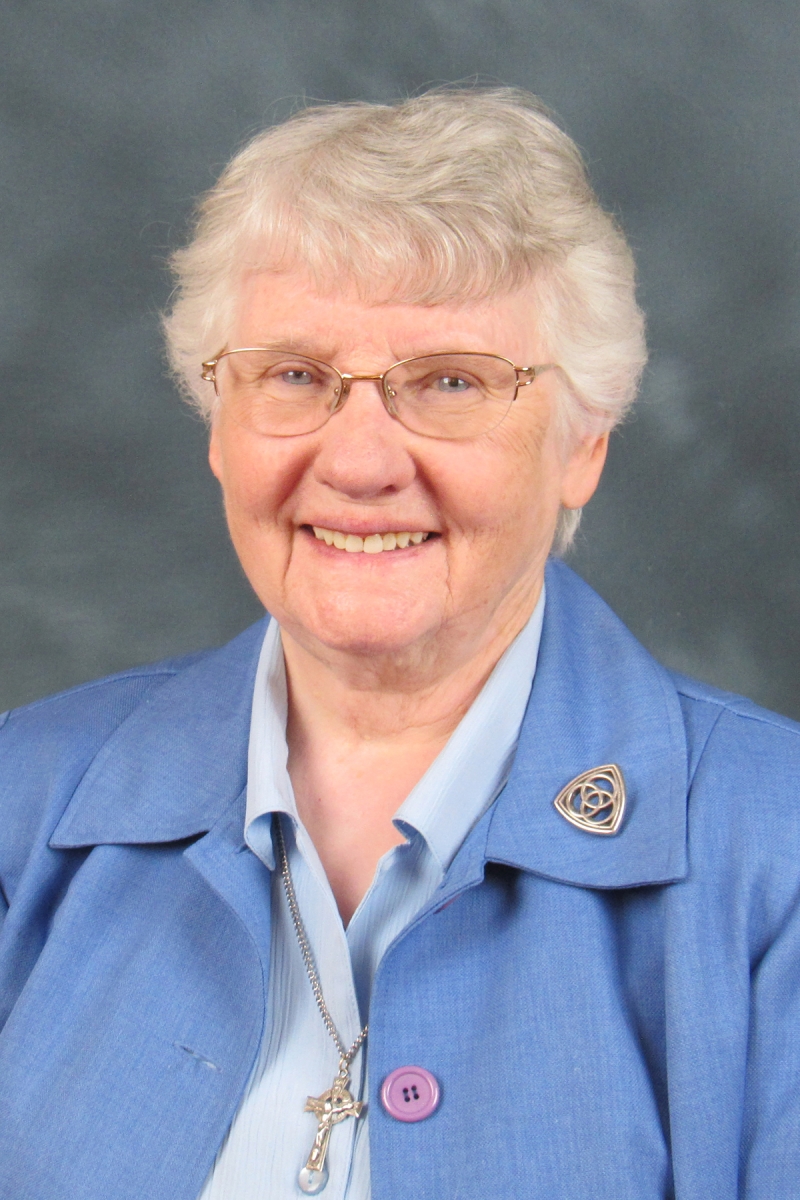 Sister Jacklyn Pritchard is from Sacred Heart parish (now Holy Family) in Granite City, IL. When she was 13 years old, she was invited by a friend to visit her sister, who was a Sister of Divine Providence living in St. Louis. When Sister Catherine Micka, the receptionist, opened the door to receive them, she had the most welcoming, peaceful smile on her face that Sister Jacklyn decided at that moment to become a Sister of Divine Providence because she wanted to be "that happy."
Sister Jacklyn's ministry began in Catholic education. She taught in the Sisters of Divine Providence community schools in St. Louis, Tipton, MO, Centralia, IL, Granite City, IL and Shreveport, LA. As principal, she served at St. Mary's School in Brussels, IL; St. Mary's School in Centralia, IL; Providence Heights Alpha School in Allison Park, PA; and St. Ambrose School in Chaffee, MO (2013-15). While principal at St. Mary's in Centralia, Sister Jacklyn was trained in Chicago as the Rainbows Director for schools in the Diocese of Belleville in Illinois. She said, "This ministry was a great gift and honor, as one of my tasks was to walk with grieving children as they experienced the loss of a parent through divorce or death." After her third year as principal at St. Mary's School in Centralia, she was appointed as the Parish Life Coordinator for the neighboring parish in Sandoval, IL. That began Sister Jacklyn's call to parish ministry which included visiting the sick, the homebound and the bereaved at St. Elizabeth Church in Granite City (2012-13), Holy Family parish in Granite City and Saints Mary/Mark parish in Madison, IL (2015-19).
Sister Jacklyn finds everything about religious life fulfilling. Life in community has brought her deep joy and peace. She feels it's an honor to pray with other Sisters who believe in the need to praise and thank God for gifts and blessing received, as well as pray daily for the needs of others. There are also challenges and reward in living in community, sharing the same charism and call to live Providence.
There have been many surprises along Sister Jacklyn's journey--meeting wonderful and caring parishioners filled with deep faith; interacting with the children who have shown God's delight in actions; receiving an education that she had not expected growing up; and being able to travel to the holy places which were far beyond her dreams.
Self-described as grateful, friendly and community-centered, Sister Jacklyn enjoys the outdoors, crocheting and animal sitting.
CLICK HERE to make a gift in honor of Sister Jacklyn's 65th Jubilee.