Jean Anthony Alexandrunas, CDP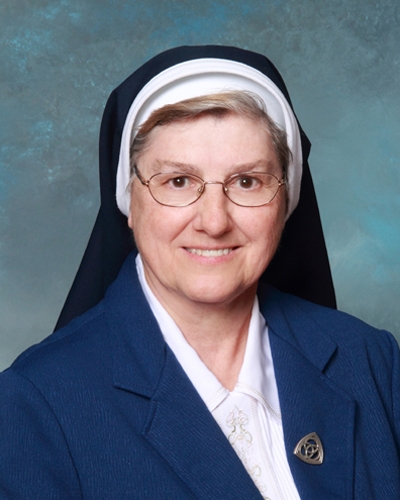 Sister Jean Anthony Alexandrunas ministered as a grade school teacher's aide at St. Mary's in Glenshaw, PA (1992-2013). Daily, she walked the students to their classrooms, ensuring their safety, corrected worksheets, accompanied them at dismissal time, and was in charge of the after-school program. She also attended daily Mass in the parish church, where she befriended many of the parishioners. Of her time at St. Mary's, she said, "I tried to be a friendly and caring person to each student I met." Since 2013, Sister Jean Anthony has helped in the laundry room at the motherhouse.
Of how she sees herself living out her charism, Sister Jean Anthony said, "Our charism, making God's loving providence visible in our world, prompts me to be caring about others, unselfishly meeting others' needs, giving generously of my time and by supporting them in prayer. This defines, for me, a Sister of Divine Providence."
Self-described as prayerful, helpful and caring, Sister Jean Anthony enjoys adult coloring, jigsaw puzzles and word searches.
CLICK HERE to make a gift in honor of Sister Jean Anthony's 70th Jubilee.