Celine Maasen, CDP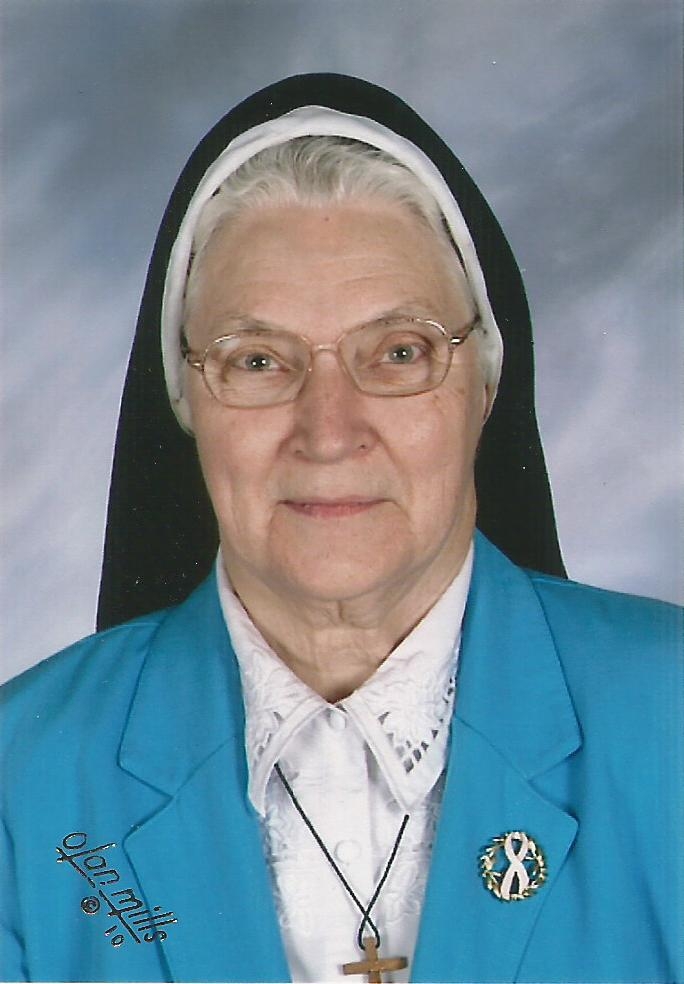 Sister Celine Maasen entered religious life from Saint Stanislaus in Jefferson City, MO. She credits her 8th grade teacher, Sister Mary William Haug, for greatly influencing her decision to become a Sister.
Sister Celine earned a bachelor of arts from Harris Teachers College. In the early part of her ministry she was a teacher in elementary schools, including St. Mary's School in Madison, IL (1953); North American Martyrs School in Florissant, MO (1959-61); Ascension School in Normandy, MO (1962); St. Andrew School in Tipton, MO (1963-64); St. John School in Imperial, MO (1965-68); Divine Providence School in Westchester, IL (1969); St. Elizabeth School in Granite City, IL (1970-72); St. Mary–St. Mark School in Madison-Venice, IL (1973-75); Mary Queen of the Universe School in Lemay, MO (1976-81); and St. Pius X School in Shreveport, LA (1981). Sister Celine also served as a cook at Mount Providence in Normandy, MO (1954-58); in maintenance at Mount Providence School in Normandy, MO (1982–1991); in housekeeping at the YWCA homeless shelter in St. Louis (1994-96); as a suite keeper at the Embassy Hotel in Bridgeton, MO (1997-2003); and in church and school maintenance at St. Ann Church in Normandy, MO (2004-2015). She says of her time working at the Embassy Hotel, "That was very exciting and I showed many people how we lived and what we stood for." Currently, Sister Celine lives at Saint Clare's Villa in Alton, IL, where she crochets hats and scarves for the poor.
When reflecting on what is the most important to her within the charism of the community or how she sees herself living out her charism, she says, "I love to do things for the poor (getting things for them to use or eat). I trust in Divine Providence for all the things that happen in my life."
Self-described as fun loving and a bird lover, Sister Celine enjoys word-search- and jigsaw-puzzles, doing crafts, playing cards and listening to the Cardinals ballgames.
CLICK HERE to make a gift in honor of Sister Celine's 70th Jubilee.
CLICK HERE to read the article from The Telegraph on Sister Celine's crocheting.