Elsa Medina Rivera, CDP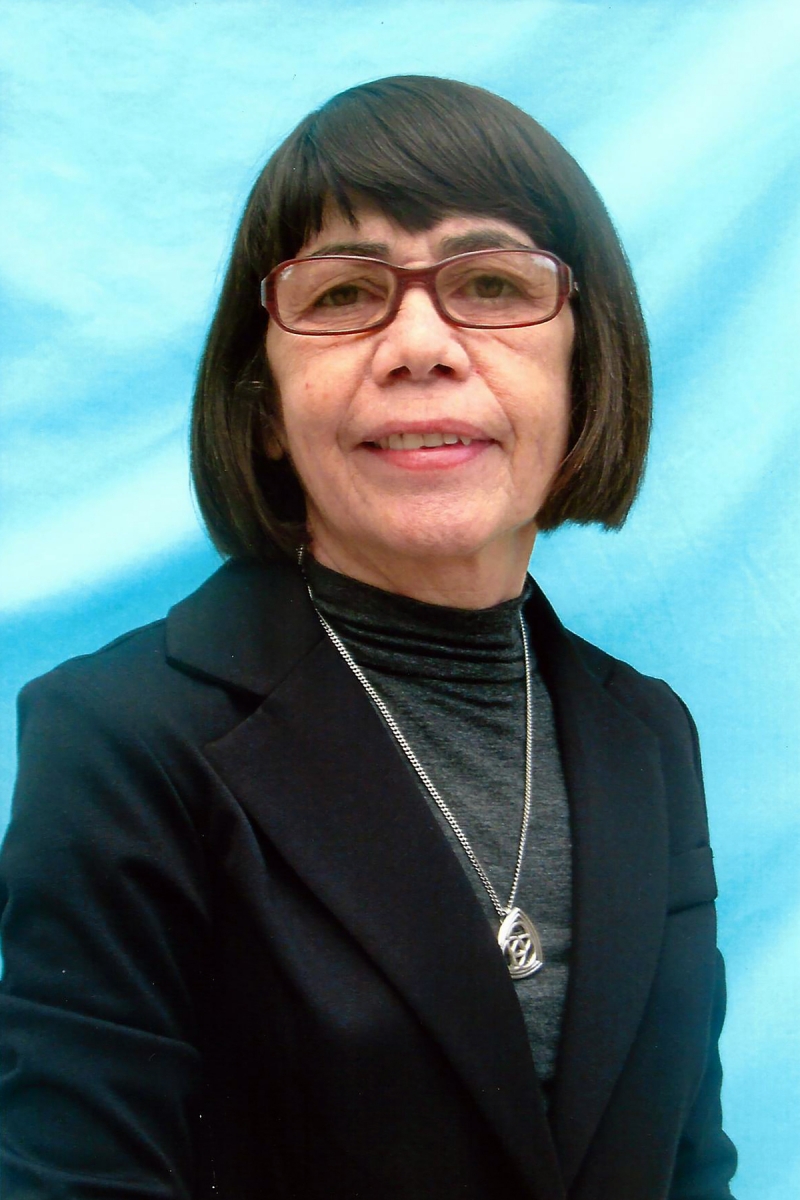 Sister Elsa Medina Rivera entered religious life from Nuestra Senora de la Esperanza (Our Lady of Hope) in Arecibo, Puerto Rico. Of what most influenced her decision to enter religious life, Sister Elsa says, "I was in a vocational workshop with another religious community and the look of one of the sisters there left me restless. That look left me with a strong call, a restlessness and desire of something different in my life. I felt that I was meant to be in that workshop taking in and experiencing the message of being the carrier of God's message of love to human beings. In those moments, I asked myself, 'What do you want from me?' I felt the deep call that God makes to us—to live a passionate relationship with him, who loved us first and, as a result, we experience the joy of commitment and charitable outreach to our brothers and sisters. That religious woman was Sr. Ana Lydia Sonera Matos, CDP, who has been a guide to me along the way and great inspiration and example to follow."
Sister Elsa finds community life most satisfying. She says, "Not feeling alone and working for the same ideal with a group of women at the international level and of different cultures has taught me a lot. It is the possibility of living with other people where we have rich ingredients of love, joy, unity, hope, challenges and the great adventure of our charism—faith and trust—shared with others on the journey."
Sister Elsa holds a Bachelor of Science degree in business administration with a minor in computer science. From 2008 to 2010, Sister Elsa was a member of AmeriCorps VISTA, working in the Crianza en Amor (Parenting with Love) Program. From 2009 to 2010, she was in internal ministry for the Congregation in Arecibo and, since 2010, has served as an administrative assistant for the Office for the Promotion of Human Development, Inc. In 2011, Sister Elsa joined the Evangelization Commission of Puerto Rico, along with six Bishops and other pastoral ministers on the island. In addition, she is the vocation Contact in Puerto Rico and belongs to the National and Diocesan Youth Pastoral.
Self-described as service-oriented, community minded and committed, Sister Elsa enjoys collecting, listening to music and seeing movies. She also finds joy in working with young people and sharing the greatness of the call of God. She welcomes them, listens to them and accompanies them in their search so they will know the richness of charism. She shows them that they can walk with faith and hope aware of God's love for us.
CLICK HERE to make a gift in honor of Sister Elsa's 25th Jubilee.