Jo Ann Simanella, CDP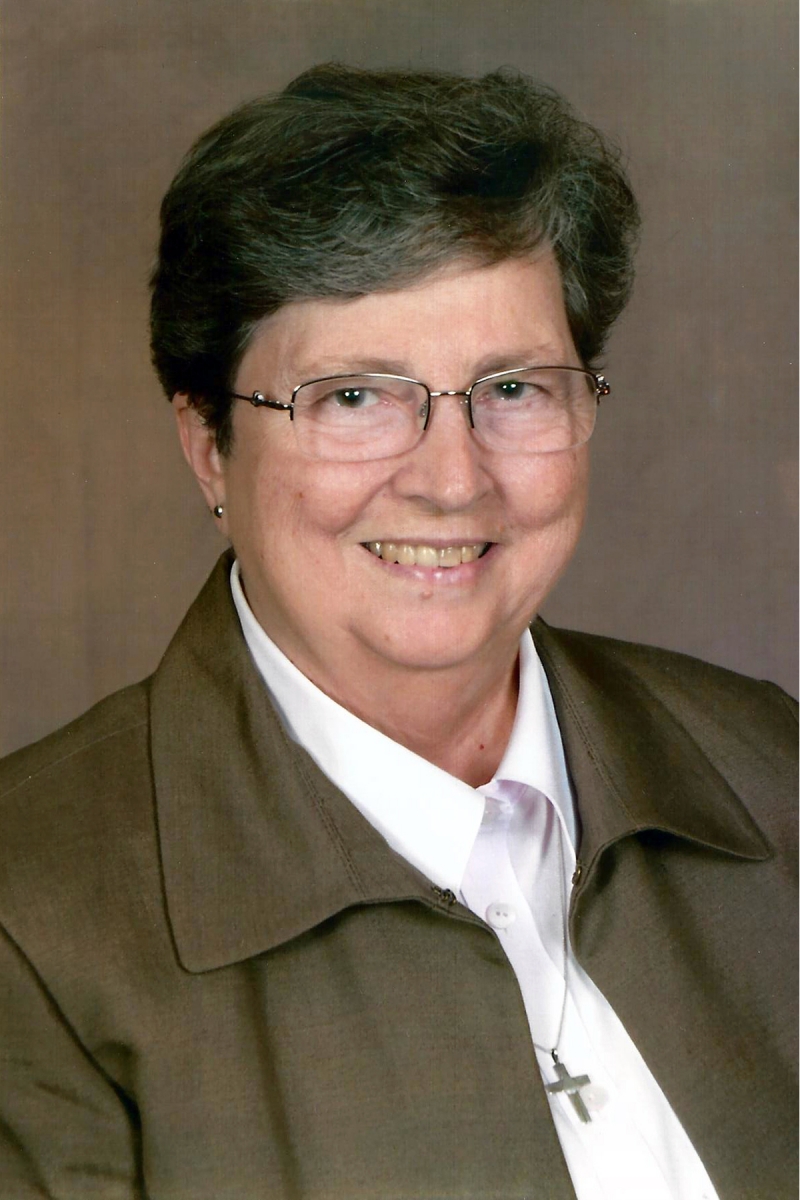 Sister Jo Ann Simanella entered religious life from Ascension Parish in Normandy, MO. She credits the Sisters of the Incarnate Word and the Sisters of Divine Providence, especially her seventh-grade teacher Sister Anita Green, for influencing her decision to enter religious life.
Sister Jo Ann earned a Bachelor of Arts in American studies and minors in elementary education and theology from Marillac College in St. Louis. She received a Master of Science in early childhood education from the University of Dayton. She was a primary teacher at Mary Queen of the Universe School in St. Louis, MO (1962 -1964), Ascension School in Normandy, MO (1964-1967), Divine Providence School in Westchester, IL (1967-68, 69-70, 71-72, 73-75, 76-80, 82-86), St. John Lateran School in Imperial, MO (1968-1969, 1970-1971), St. Mary/St. Mark School in Madison, IL (1972-1973), St. Mary's School in Brussels, IL (1975-1976) and Mount Providence School for Boys in Florissant, MO (1980-1982), and a principal at Divine Providence School in Westchester, IL (1986-1991). From 1991-1993, Sister Jo Ann lived with the Sisters in Oberursel, Germany and worked in the Kinderheim. She remembers this time as a great gift and blessing as it allowed her to get to know the Sisters in Germany and to minister in the country where the Community was founded. The experience also gave her a greater sense of internationality, our Community history and the German culture. When she returned to the U.S., Sister Jo Ann ministered as an outpatient representative at St. Elizabeth Medical Center in Granite City, IL until 1994. She was principal at Immaculate Heart of Mary School in St. Louis (1994-1995), served on the St. Louis Provincial Leadership Team (1995-2001), volunteered at Providence Center (2001-2004),  served as principal at St. Elizabeth School in Granite City, IL (2004-2006), worked as an outpatient representative at St. John Mercy Medical Center in St. Louis (2006 - 2011) and served as pastoral associate at St. Ferdinand Parish in Florissant, MO (2011–2018). Currently, Sister Jo Ann works as a part-time greeter at Hutchens Funeral Home and does funeral ministry at St. Ferdinand parish in Florissant, MO, meeting with families who have lost a loved one to plan the funeral liturgy.
When reflecting on the charism of the Community and what it means in her daily life, Sister Jo Ann said, "I love our Charism of Providence! I believe in a Provident God who loves me and provides me with opportunities of experiencing and also making His Providence more visible in/through the people and events of my everyday life."
Self-described as personable, hospitable and compassionate, Sister Jo Ann enjoys spending time with her family, friends and Sisters. She also loves dancing, listening to music, traveling, taking photos, doing puzzles, reading and listening to St. Louis Cardinal baseball.
CLICK HERE to make a gift in honor of Sister Jo Ann's 60th Jubilee.