Lu Haidnick, CDP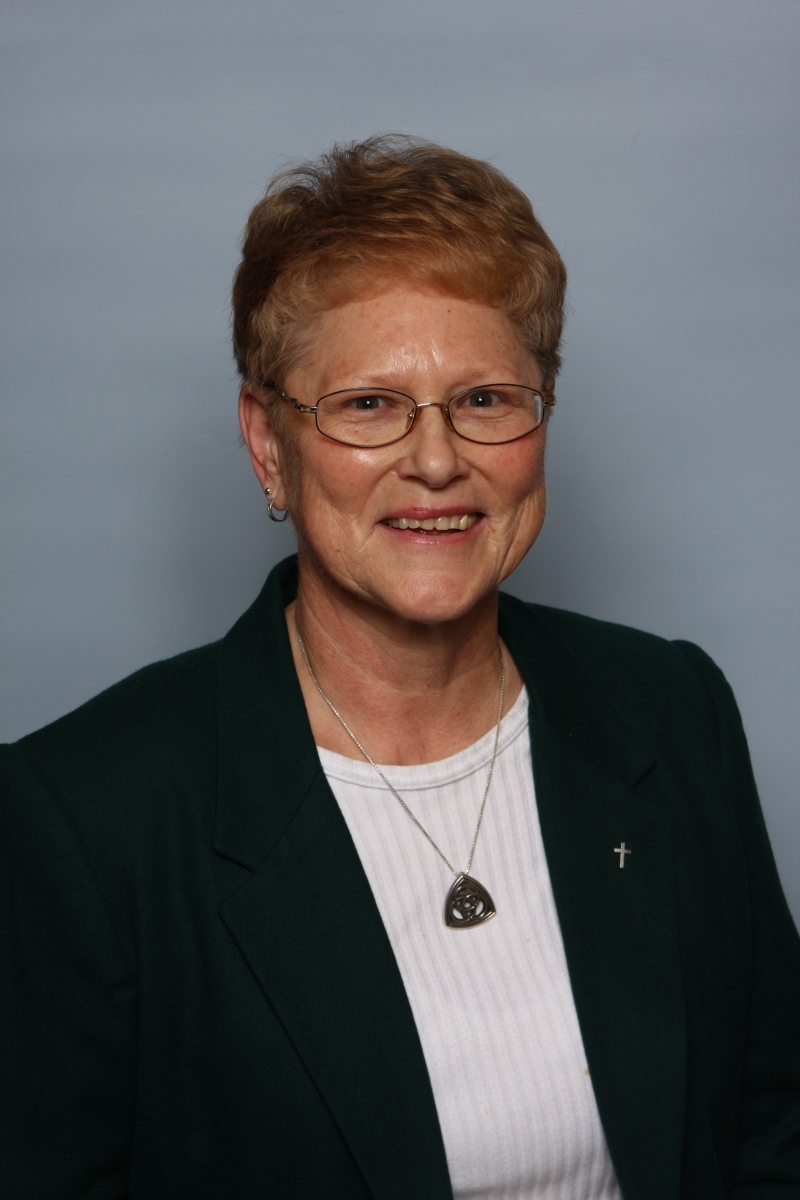 Sister Lu Haidnick entered religious life from St. Joseph Church in Cuyahoga Falls. She entered the Community a little later than most: she was 38 years old. When reflecting back, she says, "Some people frequently rediscover their dreams from earlier times—entering religious life was mine. I didn't want God to speak to me in the middle of the night, like Samuel, but I wanted some absolute sign. I said, 'Give me a billboard!'" The closest Sister Lu got was a small sign on the side of the road in Billings, Mt. that read, 'Your soul?'
After directing a Girl Scout camp in Wyoming in 1985, she felt that God was speaking to her. After a year of discernment, she decided to give her life to the Community. She credits fellow Sister of Divine Providence Rose Anne Krantz with influencing her vocation too. She found her friendship and witness, as well as her commitment as a Sister, to be inspiring.
Sister Lu has been the pastoral associate at Our Lady of Perpetual Help Church in Aurora, Oh. since 1996. Prior to that, she was in pastoral ministry at St. Joseph Church in Dover (1989–94).
Energetic and mission-driven, Sister Lu enjoys biking, camping, and gardening.