Monika Mrosek, CDP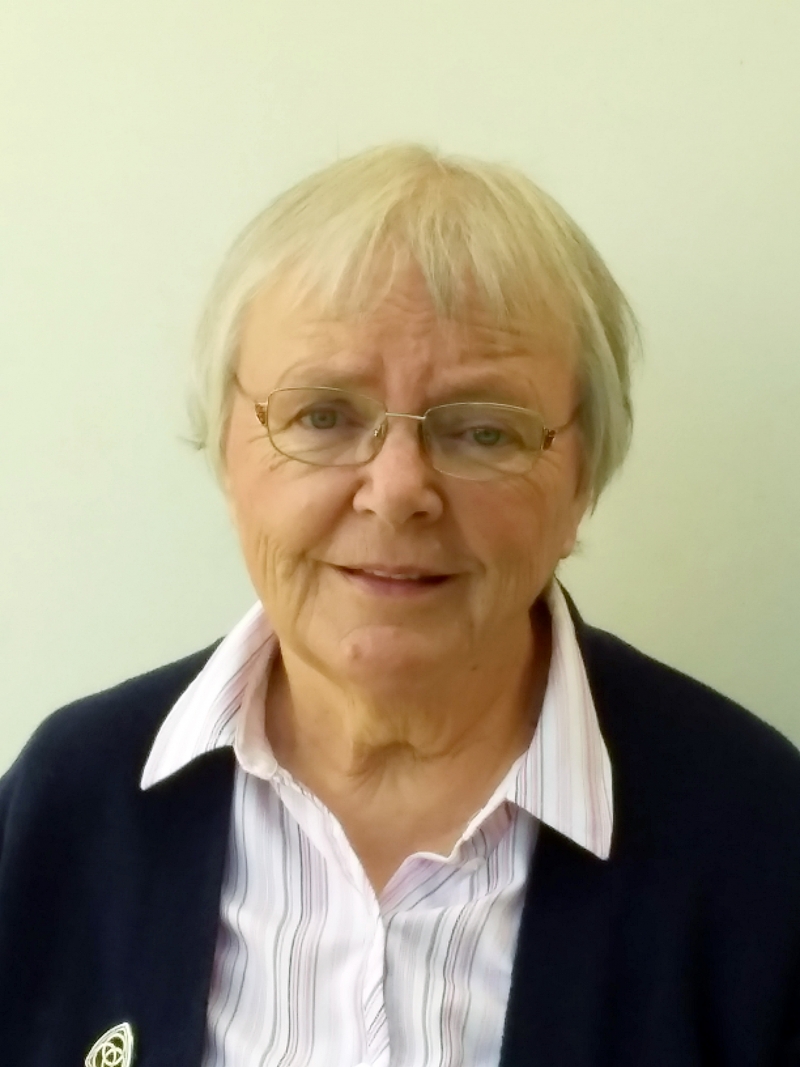 Sister Monika Mrosek entered religious life from St. Stephan in Dreieich, Germany. She said, "My parents were farmers and later opened a grocery store. My sister is 4 years younger than me, so the family business was a commitment for me as the oldest. My interest and desire was to be a kindergarten teacher. I studied in Oberursel at our congregation's academy for kindergarten teachers. Living at the boarding school during this time, I got to know the Sisters and chaired social activities, celebrations and religious events, which engaged my interest in religious life."
From 1972-1993, Sister Monika was the kindergarten director at St. Bonifatius in the Emmanuel von Ketteler Province in Germany; special pedagogic with children at Kinderheim Oberursel; and for 10 years as a teacher at the congregation's sponsored ministry, Ketteler-La Roche-Schule. From 1993-2007, she ministered at Ascensión del Señor parish in Las Cañitas, Santo Domingo, sharing life with the people and God's Kingdom with the poor. For 12 of those years, she was also the director of the parish school, Hogar Pituca Flores. From 2008-2016, Sister Monika served two terms as a general councillor for the international congregation. Currently, she is in the mountains of Peru doing pastoral work, community work and teaching at a primary school.
Of what is most important to her within the charism of the community and how she sees herself living out her charism, Sister Monika said, "Our charism is trust in God's Providence. I want to see God in all creation, and I want to give witness to God's Providence through my life and ministry. I want to follow Jesus called to build God's kingdom together with the poor."  
Self-described as happy, religious, flexible, creative and open to new experiences, Sister Monika enjoys drawing, painting, listening to classical music, reading, politics, international culture and history. 
CLICK HERE to make a gift in honor of Sister Monika's 50th Jubilee.