Kathleen Angel, CDP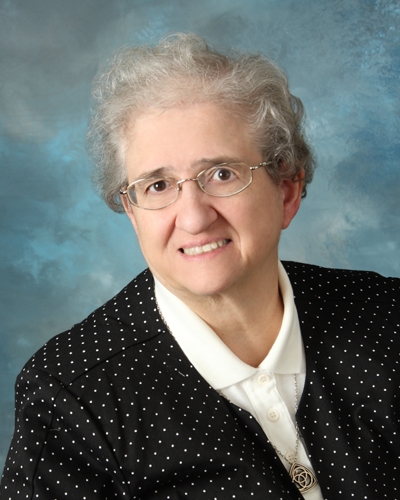 Sister Kathleen Angel, formerly Sister Doreen, entered religious life from St. Basil Parish in Carrick, PA. She credits her ninth-grade CCD teacher, Sister Mary Glenn, a Sister of Divine Providence, with influencing her decision to become a Sister.
Sister Kathleen earned a B.S. in biology from La Roche University, an M.S. in biology from Michigan State University, and a Ph.D. in biology from the University of Pittsburgh. Her love of biology is understandable, as she describes herself as "uncomplicated, organized, and curious." She began her ministry as a teacher, teaching students from elementary school through college. She taught at St. Martin's in Pittsburgh's West End neighborhood (1965–66), St. Mary's High School in Sharpsburg, PA (1966–71) and La Roche University (1971–85; 87–89), where she also served on the board of trustees. She taught at the University of Mary in Bismarck, ND (1989–2009), and was novice director for the Congregation in Springfield, IL (2010–12).
While at La Roche University, Sister Kathleen collaborated in the development of programs geared to nontraditional age learners: the nurse anesthesia program at the certificate and bachelor's levels; a degree completion program for RNs; radiography; Servicemen's Opportunity College (SOC). She was instrumental in the development of many new courses and majors.
In 2010, Sister Kathleen was recognized with the 2010 Outstanding Teacher of the Year for Post-Secondary Education by the Bismarck-Mandan Chamber of Commerce. Her peers who nominated her wrote, "She is years ahead of the curve on scientific knowledge and the applications thereof." In 2011, she was chosen as the La Roche University Woman of Providence. Presently, Sister Kathleen is the director of seniors at St. Clare's Villa in Alton and helps with clerical duties at the Jubilee Soup Kitchen.
CLICK HERE to make a gift in honor of Sister Kathleen's 60th Jubilee.