Marlene Luffy, CDP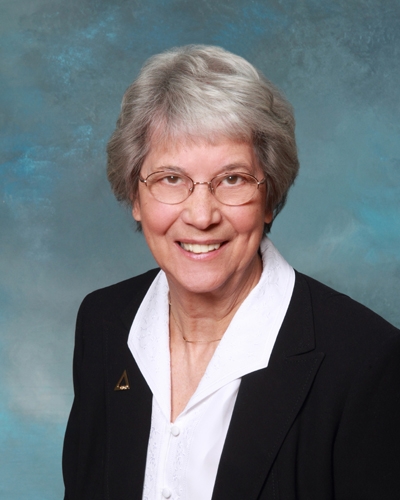 Sister Marlene Luffy entered religious life from St. Basil parish in Pittsburgh. Her parents, through their prayer and example, modeled for her a reverence for life and she learned from them a respect for the sacred. It was in this environment that she grew in the development of faith and values. It greatly influenced her decision to become a Sister, as well as the Sisters who taught her, especially in high school. Sister Marlene felt a bit more comfortable with the possiblity, since her sister Maura had entered the Sisters of Divine Providence two years before her.
Sister Marlene's ministry began in 1954, spanning a period of 65 years. It includes 17 years as teacher and 17 years as principal in the Diocese of Pittsburgh, except for one year teaching in the Archdiocese of Detroit. In 1988, she was certified in parish ministry. She ministered five years in parishes until 1993 when she was called to Catholic Charities to establish a program of "Training and Education," serving there for 15 years. Simultaneously, she earned certification in grief counseling. During this time, she initiated the Ministry to the Bereaved in the Diocese of Pittsburgh where she trained individuals and groups in parishes, as well as in other denominational churches in the surrounding areas. In 1995, she was elected to the board of the National Catholic Ministry to the Bereaved where she served for six years, including two years as president of the board. In 2008, she was invited to join a parish staff to assist in a new initiative with a team of two priests, administering three separate parishes. For the next 11 years, and as roles and needs changed with various mergers, she served as office manager and pastoral associate at Epiphany Church (now Divine Mercy) in Pittsburgh. Through the grace of discernment, she resigned her ministry and returned to Providence Heights in 2019. During this transition time, she continues through support, to minister to those who grieve and mourn the death of their loved ones.
One of the ways Sister Marlene is living out the Community's charism is through ministry. She said, "It has been amazing to me how God has directed my life! From school assignments given by Community, and in addition to three other ministry positions to which I was personally invited, I felt the hand of God. I have been challenged, yet blessed, serving in a variety of ministries for which I had been prepared. Trusting and being open to those calls and saying 'yes,' I truly believe it was God's call! Only now when I reflect on my life, do I realize how Providence has graced me through our Charism and placed me where I was destined and needed to be. I have a sense of satisfaction and peace as I remember the years and experiences of my personal life as well as in my ministries."
Self-described as organized, persevering and thoughtful, Sister Marlene enjoys music, musicals, stage plays, a good movie, crossword puzzles and reading, especially following up on current events.
CLICK HERE to make a gift in honor of Sister Marlene's 70th Jubilee.