Mary Gabriel Friedel, CDP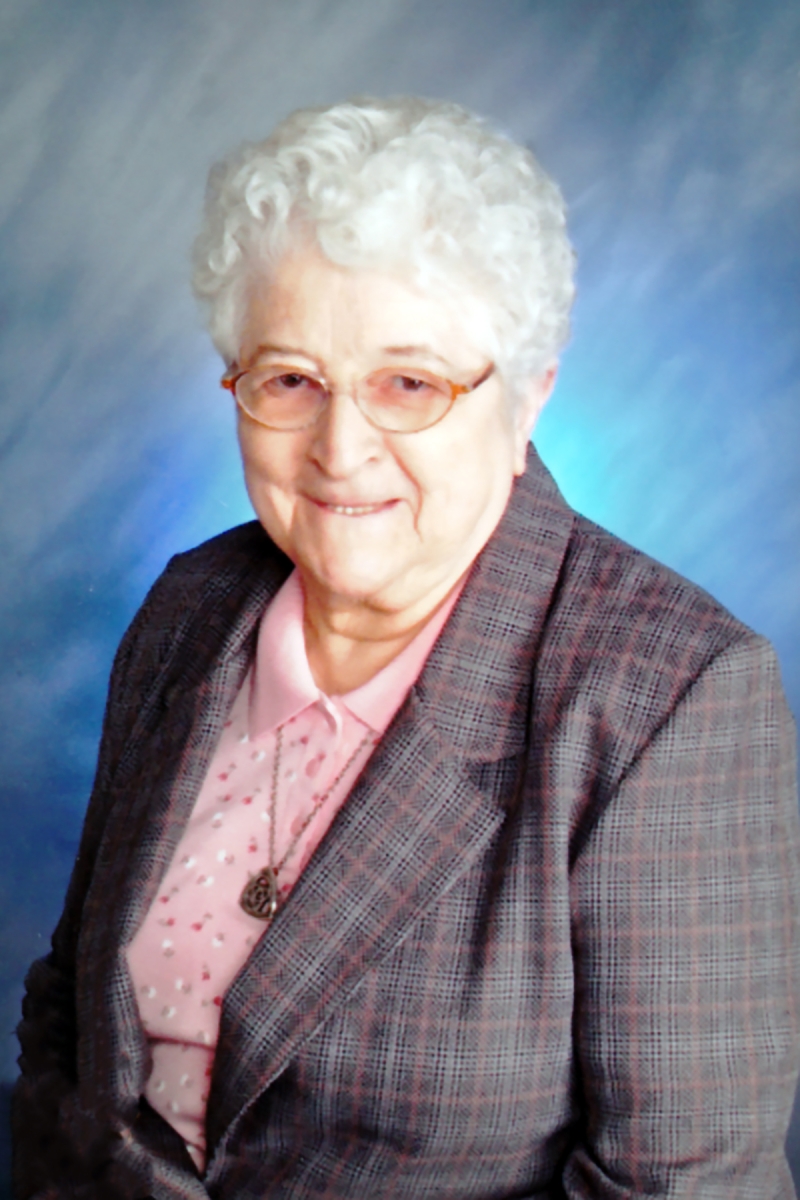 Sister Mary Gabriel Friedel entered religious life from her home parish of St. Joseph in Meppen, Ill. Although she did not attend St. Joseph School, she used to visit the Sisters of Divine Providence who taught there, and she considers them to be her greatest influence in becoming a Sister.
Sister Mary Gabriel earned a bachelor of science in education from Webster College, and she taught elementary education for nearly 40 years. Her teaching ministry in Missouri included Annunciation School in California (1950), Ascension School in Normandy (1951-53), Mount Providence School in Normandy (1954-56; 65; 86-88), North American Martyrs School in Florissant (1957; 67-69), St. John School in Imperial (1981-82), and Villa St. Joseph Child Care Education Center in Ferguson (1994-95). She became executive housekeeper at Our Lady's Retreat House in Normandy (1983-85) and was a childcare provider at University of Missouri-St. Louis Child Development Center in Normandy (1991).
In the Archdiocese of Illinois, Sister Mary Gabriel taught at St. Mary's School in Madison (1958), St. Elizabeth School in Granite City (1959-63; 66; 70-77), and St. Mary-St. Mark School in Madison-Venice (1978-79). She also worked as a file clerk at St. Elizabeth Medical Center in Granite City (1997-99) before becoming a caregiver at the hospital (2000-02). A current resident of St. Clare's Villa in Alton, she has volunteered in the finance office at St. Anthony's Health Center in Alton since 2003.
When reflecting on her religious life and what she's found most rewarding, she cites the time she spent teaching first grade and the look of success beaming in the students' eyes when they learned something new.
Describing herself as "quiet, professional, and organized," Sister Mary Gabriel enjoys embroidery and all sorts of puzzles, from jig-saw to word searches.
CLICK HERE to make a gift in honor of Sister Mary Gabriel's 75th Jubilee.