Mary Traupman, CDP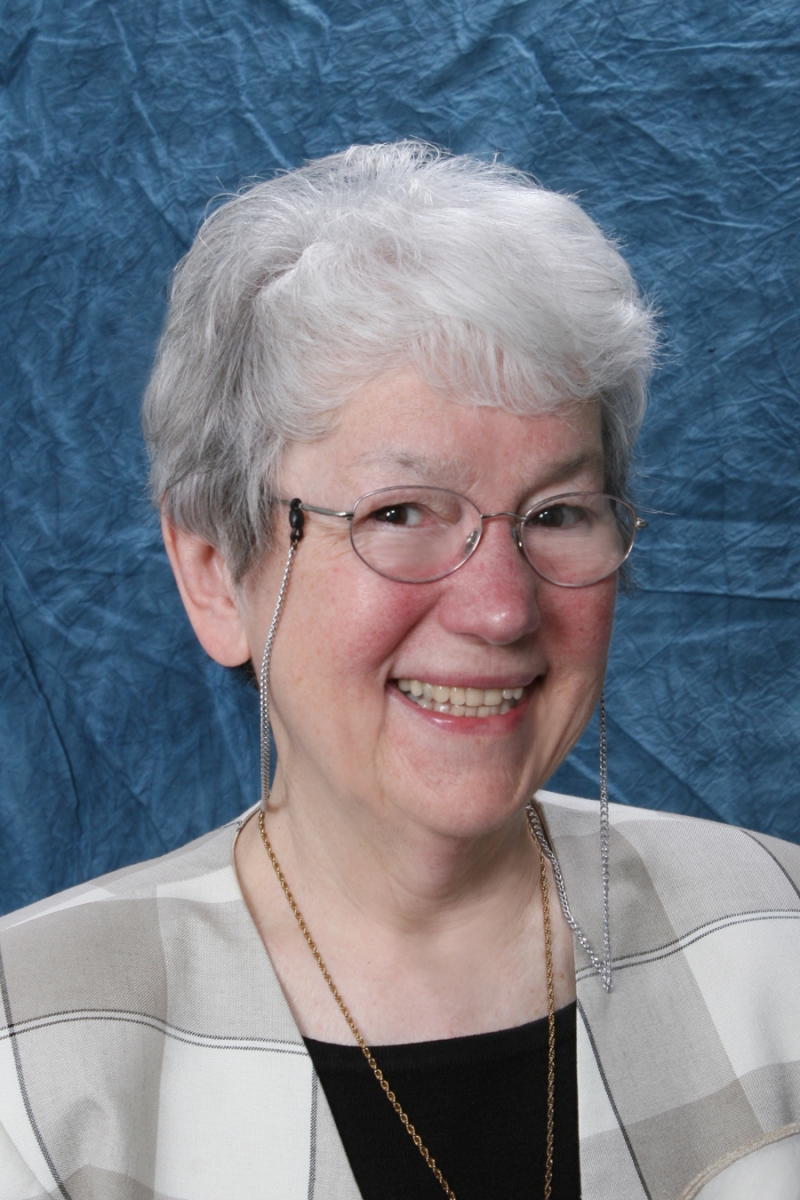 Sister Mary Traupman, formerly Sister Marla, entered religious life from St. Mary Help of Christians parish (now Archangel Gabriel) in McKees Rocks, PA. She said, "I was most influenced by the Sisters of Divine Providence, who taught me at St. Mary's, and my family. I was raised in a family with Austrian immigrant parents and two older brothers who were my protectors. We did not have a lot of money; we owned our own home, had good food from our garden, I had a wardrobe supplemented by clothing from the girl next door and we had our time to share. Sharing was second nature to all of us. As much of the money as possible was saved. My brothers and I were to go to college. It was unusual in my neighborhood (though not among Austrians) for a girl to go to college. So, I was well prepared in my family for what the Sisters then gave me. It was almost a foregone conclusion that I enter the Community, so that I could be just like them. I was especially influenced by Sister Mary Nicholas, who taught us music, art, phys ed (folk dancing), literature and religion. I am forever grateful to her for giving me a love of classical music and art."
For more than 20 years (1959-81), Sister Mary taught math in middle school and high school in the Diocese of Pittsburgh, Archdiocese of Detroit and Diocese of Greensburg. She has a bachelor's degree from La Roche University, a master's degree in mathematics from the University of Notre Dame, and a master's in business administration from the University of Pittsburgh. She began pursuing a law degree after she was asked to serve as the risk manager for Divine Providence Hospital in 1981. It was her job to deal with the attorneys who represented and protected the hospital, so she felt she needed a legal education. She attended the night program at Duquesne Law School and received a Juris Doctor degree in 1989. She also holds a certificate in health care administration from St. Louis University. She was a staff attorney at Divine Providence Hospital and at Mercy, and, since 2000, has been in private practice. She also served as a councillor on the Community's Provincial Leadership Team (2012-19).
Sister Mary sees herself living out her charism by following in the path of the Community's founder Wilhelm Emmanuel von Ketteler, who lived the mission of Jesus to do away with evil and to assist those who were poor. She said, "I have done this as an educator, as an administrator and as an attorney. Our Sister Mary Glenn reminded us that the mission of Jesus was to do away with evil, and ignorance is an evil. As educators, we do the work of God by working to do away with the evil of ignorance. As a health care administrator, I was in a position to serve the poor and help to do away with the evil of sickness. As an attorney, I have been in a position to help people overcome the evil of family difficulties, and oppression by government agencies. And, I changed the government twice!"
Self-described as fair, honest and a person of integrity, Sister Mary enjoys reading (having recovered from 4 years of law school and reading 10,000 pages a year), sewing a bit (especially first communion dresses), cooking, cleaning out basements and listening to music (Heinz Hall is her second home; she does her best praying there).
CLICK HERE to make a gift in honor of Sister Mary's 65th Jubilee.