Maxine Tancraitor, CDP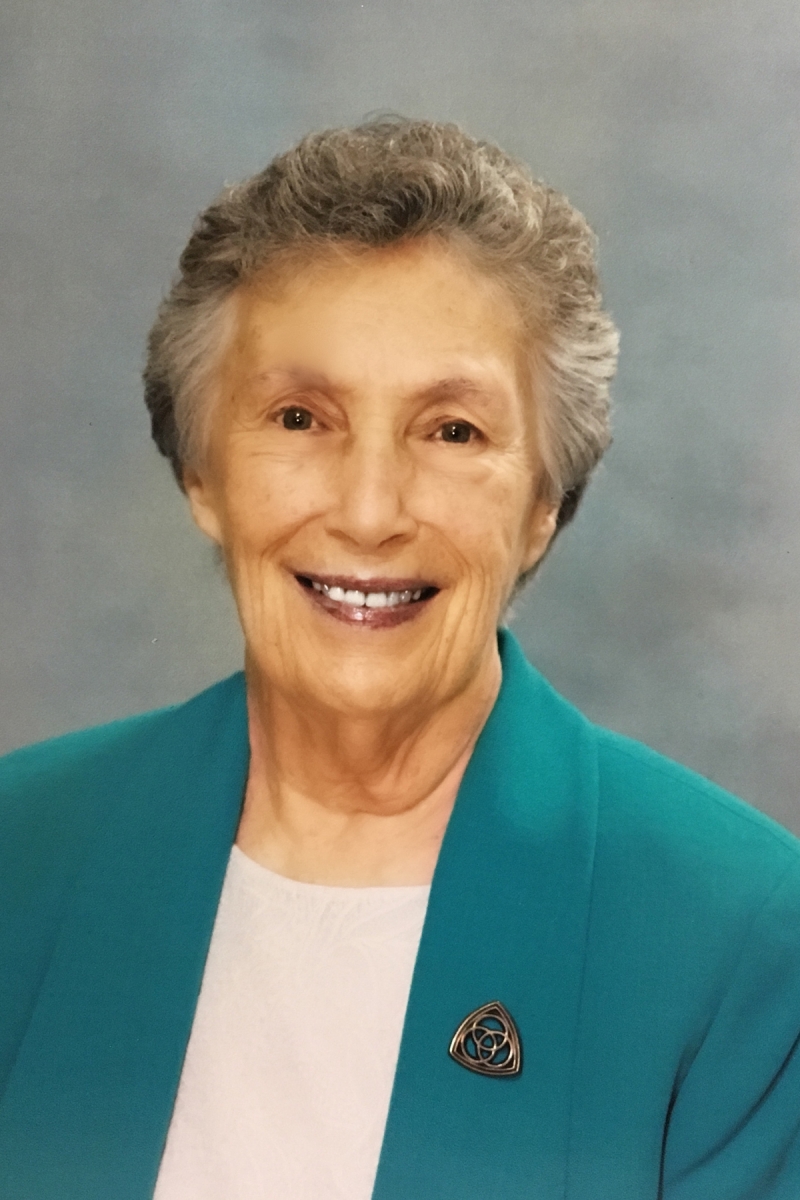 Sister Maxine Tancraitor entered religious life from St. Joseph parish in Braddock, PA. As a teenager, she dreamed of joining the army or navy; the idea of travel fascinated her. She thought she might become a missionary nurse. She also found herself being influenced by the Sisters who taught her—the Sisters of Divine Providence. She noticed their generosity and kindness to students and parishioners alike. With strong support from her mom, but resistance from her dad, she entered the community in 1948.
Sister Maxine became a teacher rather than a nurse; however, her missionary desires were met when she was sent to Puerto Rico in her early 30s. It was here that she taught and later became principal of a high school (1963-1976). Her knowledge of Spanish, familiarity with Hispanic cultures, and educational expertise prepared her well for pastoral ministry among the growing Hispanic population in North Carolina. She served in parish ministry (English/Spanish) at Our Lady of Lourdes in Monroe, NC (1996-1998), Sacred Heart (Mission) in Wadesboro, NC (1996-2001) and St. James in Hamlet, NC (1998-2001). Since 2002, she has lived in community with Sister Therésine Gildea, and both have been involved in sacramental preparation, faith formation, visits to the sick and immigration issues at Immaculate Conception parish in Clinton, NC.
In trying to live out the charism of the community, she said, "Inspired by our founders, Bishop Wilhelm Emmanuel von Ketteler and Mother Marie de la Roche, I try to keep focused in a deeply rooted faith vision, leading me to trust that God's love will provide for me in every way. I want to be a witness to God's love for creation, to love all who are poor and powerless and try to make a difference. Each new day is a gift from God, and I want to make it the best!" She continued, "The aspect of my religious life that I have found most satisfying, rewarding and surprising is living in community for the past 75 years. Each decade gave me an opportunity to live fully the charism of my community which I have cherished every moment and I am grateful for all the many graces that have been bestowed up on me. I thank God every day for my vocation to be able to give God my best in a variety of ministries with my Sisters."
Self-described as kind, caring, focused and adventurous, Sister Maxine enjoys reading, walking and travel.
CLICK HERE to make a gift in honor of Sister Maxine's 75th Jubilee.
CLICK HERE to read an article by the Diocese of Raleigh on Sister Maxine's 70th Jubilee