Sandra DeNardis, CDP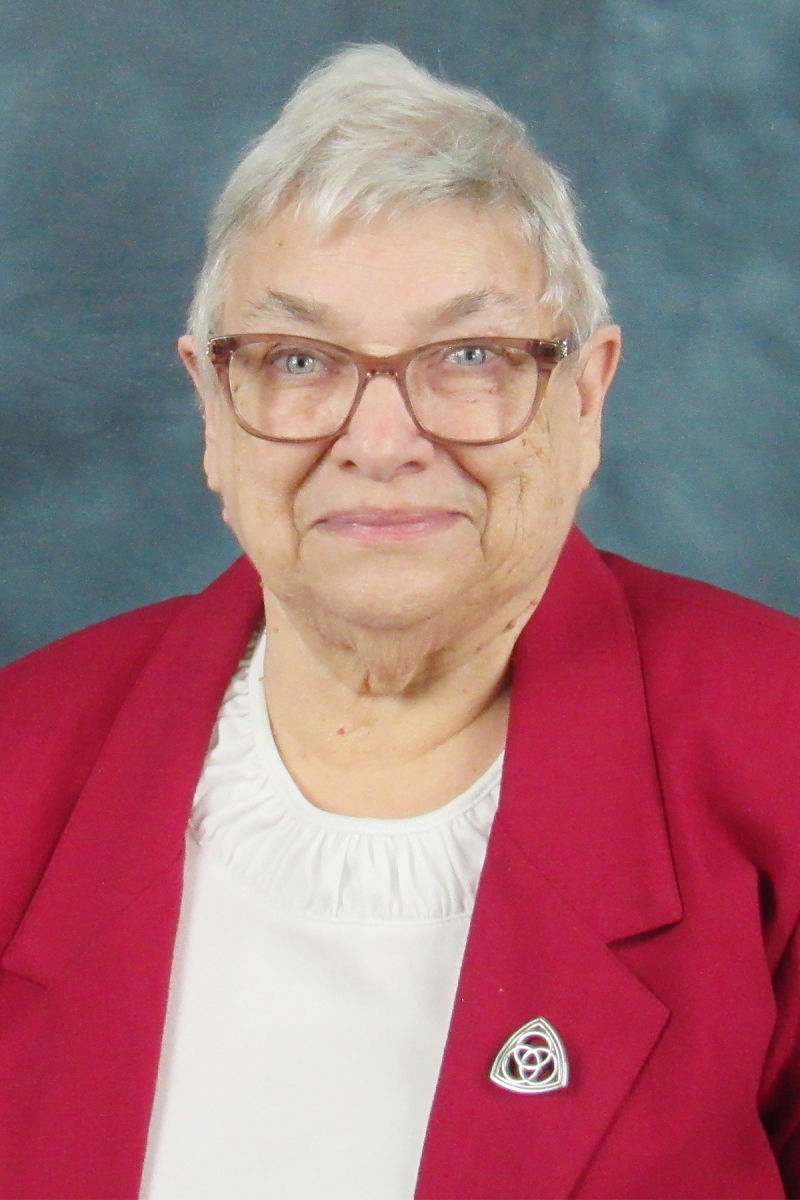 Sister Sandra DeNardis, formerly Sister Mary Jonathan, entered religious life in 1953 from St. Walburga parish in Pittsburgh's East End neighborhood. She cites her mother's prayerfulness as one of the influences that led her to becoming a Sister. Her blood sister, Sister Roseann DeNardis, is also a Sister of Divine Providence, having entered the community several years before her.
Sister Sandra earned a Bachelor of Arts in education from Duquesne University and a Master of Science in biology from Villanova University. She began her ministry as an elementary teacher at St. Joseph in Braddock, PA. She taught at a number of elementary schools in the Diocese of Pittsburgh, including St. Sylvester (Brentwood), St. Norbert (Overbrook) and St. Mary (Sharpsburg) before moving to secondary education at St. Mary in McKees Rocks. Sister Sandra taught biology at Canevin High School in Pittsburgh's South Hills (1962–68; 70–75) and math, biology, chemistry and physics at St. Basil High School in Carrick (1968–70).
In 1975, Sister Sandra began teaching biological sciences at La Roche University. She took a break from teaching in 1979 to earn a Doctor of Arts in biology from the University of Illinois in Chicago. She returned to La Roche in 1982 and, until 1990, was the chair of the natural sciences department and an associate professor of biology. She left La Roche to accept a position at Wheeling Jesuit University, where she was an associate professor (with tenure) of anatomy, physiology and cardiopulmonary physiology. Of her time at La Roche, she said, "(It) was filled with so many opportunities, not only to see God's Providence in the faces and lives of my students, but to bring God's message to students as well as to those with whom I have worked as faculty or on the Board." In 1995, Sister Sandra was elected to leadership of the community and returned to Pittsburgh. While serving as a councillor, her keen interest in history led her to begin working in the community's archives department. After her term in leadership ended in 2001, Sister Sandra devoted herself to the archives and also worked part-time as volunteer coordinator for Providence Connections, Inc. She was instrumental in the smooth integration of the community's Kingston, MA and Puerto Rico archival information into one location in Pittsburgh. In 2014, Sister Sandra was named the La Roche University Woman of Providence.
She said, "What I have found most satisfying in my religious life is where I have been able to reach out to so many people in so many ways. Teaching has allowed me to be touched by my students and, in turn, touch them. This mutuality has given much joy. Going for my doctorate in Chicago has allowed me to be the 'grandmother' of the people in my research lab. Our ties are so strong that we continue to correspond 30 some years after I returned from Chicago. In these later years, I have so much more time for prayer. These years may not always seem 'golden' due to illness but the time and opportunity to spend in contemplation of God is 'platinum.' Religious life has led me to strive for right relationships and an appreciation of its diversity."
Self-described as compassionate, funny, caring and prayerful, Sister Sandra enjoys cooking, crocheting, knitting, reading mysteries and science fiction, cantoring for liturgy and spending time with friends.
CLICK HERE to make a gift in honor of Sister Sandra's 70th Jubilee.