Therésine Gildea, CDP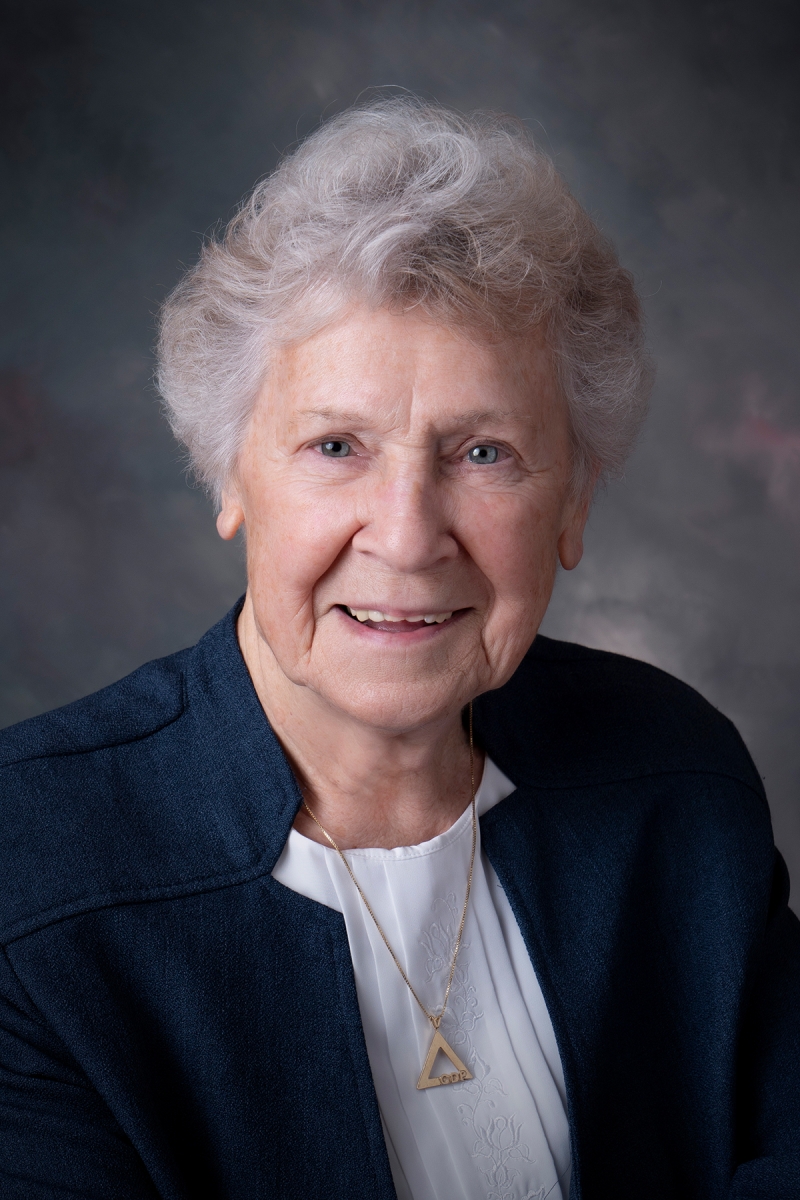 Sister Therésine entered religious life from St. Michael's parish in Pittsburgh. She is the sixth of James and Armella Gildea's eight children. She credits her mother's example of always helping others, the dedication and mission work of her parish priests—The Passionists—and meeting a Sister of Divine Providence who shared about the Community's mission work as what most influenced her decision to enter religious life. When reflecting on her life as a religious, she says, "Somehow God's Providence is the answer to my entering the Sisters of Divine Providence. Religious life was not part of my future planning—marriage was. I met a Sister from the Community, and she spoke about the work of the Sisters; they did mission work. I was always attracted to this type of serving, and after struggling with 'I don't think so, God,' I entered the Community. [Regardless], I would have done some missionary work even if I hadn't entered, as there's no better way to live out our charism than through people. Our foundress, Marie de la Roche, taught us that people are God's gift to us."
Sister Therésine loves missionary work. Since 2001, she has been in Hispanic pastoral ministry at Immaculate Conception parish and the missions of San Juan and Santa Clara in North Carolina. Prior to that, she taught at the Colegio San Felipe in Arecibo, Puerto Rico (1969–75). She was in pastoral ministry at St. Joseph parish in Verona (1976–96), Our Lady of Lourdes in Monroe (1996-98), and St. James in Hamlet (1998-2001). Sister Therésine believes that working with the Spanish community in North Carolina gives her the opportunity to help the people have trust and confidence in God. Her goal is to show compassion, justice, love, and joy to everyone. Of how she sees herself living out her charism, Sister Therésine says, "Living these 60 years of religious life as a Sisters of Divine Providence, I continue to try to live the charism of Bishop Emmanuel von Ketteler—a Bishop who was very much involved with Social Justice and deeply concerned about the poor and the marginalized. My work in Puerto Rico, and these past 20 years working with the Spanish immigrants in North Carolina has deepened my desire to live the charism of Bishop Ketteler."
Describing herself as caring, dedicated, compassionate, joyful and a people person, she enjoys history, nature walks and reading.
CLICK HERE to make a gift in honor of Sister Therésine's 65th Jubilee.