History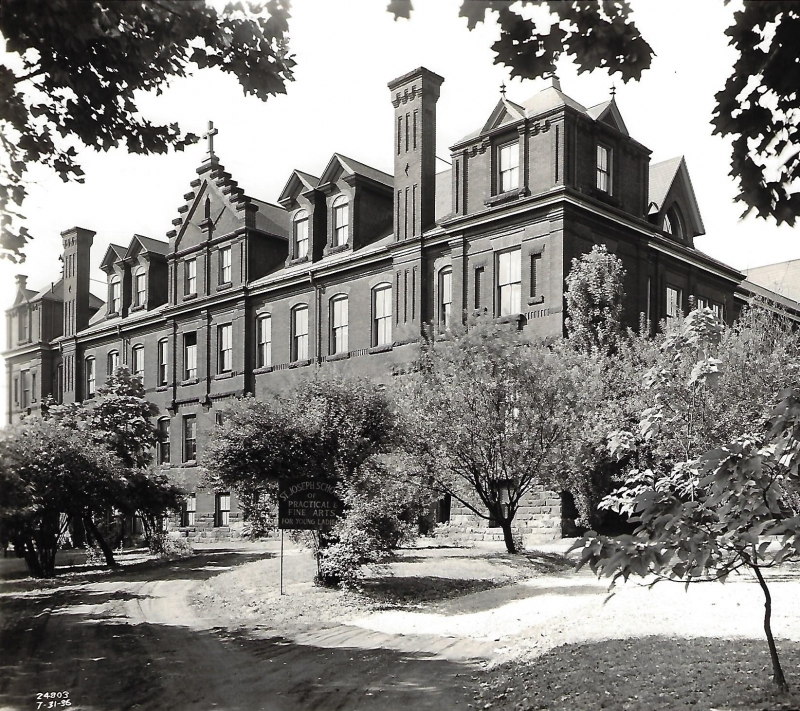 In September 1905, Divine Providence Academy, under the name of St. Joseph's Industrial Institute, a boarding and day school for girls, opened its doors and offered an educational opportunity quite different from those then existing. Per the Most Reverend Regis Canevin, then Bishop of Pittsburgh, consumer sciences (later, home economics) would be added to the curriculum, which included English, business, art, and music.
Reverend Mother Francis Borgia Schröck planned the Institute accordingly and appointed Mother Lucy Weber its first directress. Along with Sister Immaculate Raich, Mother Lucy founded the Academy on definite educational standards. Classes commenced on September 8, 1905, with a total enrollment of 39 students. Sisters Immaculate Raich, Josephine Schmitt (house mother), Ignatia Gast (business), Ludgera Kemper (sewing), M. Berchman Jochum (sewing), and M. Leonard Fugina made up the staff.
After 79 wonderful years, with sixteen directresses/principals, a number of moves, and thousands of graduates, Divine Providence Academy closed in 1984. The Alumnae Association is still active today.
Directresses and Principals
1905–1920 Mother Lucy Weber
1920–1926 Sister Immaculate Raich
1926–1933 Sister Annunciata Sohl
1933–1934 Sister Gertrude Mary Soentgen
1934–1944 Sister Irenaea Slyke
1944–1953 Sister De la Salle Mahler
1953–1956 Sister Agneta Schmitt
1956–1957 Sister Gertrude Mary Soentgen
1957–1957 Sister Paul Marie Sohl
1957–1961 Sister Mary Robert Reis
1961–1963 Sister Victorine Verosky
1963–1966 Sister Theophane Heisel
1966–1969 Sister Marietta Ruhe
1969–1971 Sister Michele Ransil
1971–1977 Sister Maria Fest
1977–1984 Sister Madeline Vincunas